Forgiveness is one of the most amazing gifts God has given us. Yet, forgiveness is a gift we struggle to bestow on others. 
In the Gospel of Luke today, Jesus teaches His disciples that they should not judge or condemn others, lest they be judged or condemned themselves. Further, He teaches that, if we want to be forgiven, we must forgive.
It's difficult to forgive others when they hurt us, especially if they're not actually sorry. Yet, because of the beauty of the sacrament of reconciliation, we know how it feels to be forgiven. Even though we may sometimes feel like we are unworthy of forgiveness, God teaches us that that is never true. When we reach out to Him in sorrow, and when we humble ourselves and admit we fell short of following His commandments, He opens His arms and offers us His forgiveness.
That is what He wants us to do for others. 
But even though we know the immense relief of being forgiven, we often find it hard to forgive. Christ teaches that holding on to hurt and anger destroys us. With each bitter thought and each moment spent on withholding forgiveness, we lose a piece of ourselves. The hurt and pain eat us up inside, and resentment keeps us from growing as Christians. God wants more than that for us. 
However, He understands that forgiveness often comes in stages. There is no magic wand we can wave to take away our pain or anger. That is why prayer and listening to His words must be integral parts of our lives. That is why He gives us holy men and women as examples. 
Throughout the Bible, we see beautiful stories of forgiveness. We know the story of the Prodigal Son, whose father rejoiced when he came home. We know that one of the greatest evangelizers in the Bible was first a man who persecuted and murdered Christians. And we know that Christ asked His Father to forgive those who crucified Him.
They were all forgiven!
When we feel that we cannot forgive someone who has wronged us, we must ask God to help us let go of our hurt. And we must keep asking for His help and guidance until we can truly forgive. When we do forgive, we are acting in the person of Christ and giving a precious gift—to both the person who wronged us and to ourselves. That is what God wants for us. That is what will lead us to eternal life with Him.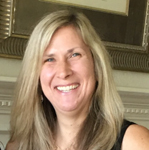 Susan Ciancio has a BA in psychology and a BA in sociology from the University of Notre Dame, with an MA in liberal studies from Indiana University. For the past 17 years, she has worked as a professional editor and writer, editing both fiction and nonfiction books, magazine articles, blogs, educational lessons, professional materials and website content. Eleven of those years have been in the pro-life sector. Currently Susan freelances and writes weekly for HLI, edits for American Life League, and is the editor of Celebrate Life Magazine. She also serves as executive editor for the Culture of Life Studies Program-an educational nonprofit program for K-12 students.
Feature Image Credit: pipecosta, https://www.cathopic.com/photo/18190-hermandad