Mass Times
Weekend Mass:
Saturday: 5:00 pm
Sunday: 9:00am & 11:30am
View All
How to Pray from the Heart
Discovering your Gifts
Domestic Church Project-Learn more here!
Join our Flock!

We are excited to have our new communication tool, and simple way to register at St. Mary!
You can either text to join, with the code on the left, or fill out this form to register!
The parish office will be closed Wednesday-Friday Thanksgiving week. We will reopen on Monday, November 29th.
What's new at St. Mary?
We are launching the Catechesis of the Good Shepherd! CGS focuses on the contemplation and enjoyment of God. Check out this link to learn more about the basics of the Catechesis of the Good Shepherd! We want to help our little ones grow and foster an appreciation for God at a young age!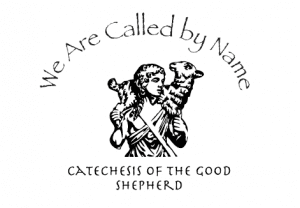 We are offering the Creighton model FertilityCare method at St. Mary! Creighton is used for achieving and avoiding a pregnancy, learning about and appreciating your fertility, as well as monitering and maintaing your health. The Creighton Model addresses infertility, miscarriage, PMS, PCOS, anovulation, and any reproductive stage of a woman's life! Have questions or want more information? Contact Anna Murphy at annamurphygfcc@gmail.com.
We are launching the start of our year long series, the Fulfillment of all Desires! This study will be on Monday nights from 6:30-7:30pm.

Playground and prayers will continue through winter!
Bringing Jesus to the Center of each Family
    Looking for ways to learn about the Faith at home? Bring Jesus and the saints into your home by visiting this page.
Adoration Chapel
The Chapel is available 24/7 for adoration and prayer before Jesus, always present in the Tabernacle.
Exposition Hours in the Chapel are every Wednesday and Thursday 9:00AM until 9:00PM.
There is an opportunity this summer for additional exposition hours. Please go
here
to
sign up
and see available hours!
Daily/Sunday Mass
Thank you for joining us for mass via livestream during the duration we offered it!
To the parents of young children:

Quietly Explain the parts of the Mass and actions of the priest, musicians, ushers, etc.
Consider sitting toward the front where it is easier for your little ones to engage.
God put the wiggle in children-don't feel you have to suppress those wiggles in God's house.
Sing the hymns, pray and voice the responses. Children learn behavior by mimicking you.
If you have to leave the worship space with your child, feel free to do so, but please come back. As Jesus said, "Let the children come to me."