We are excited for the opportunities currently offered at St. Mary!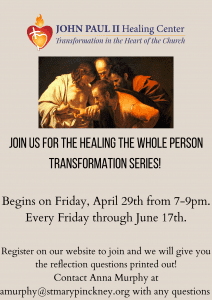 Healing the Whole Person: Starts Friday, April 29th from 7-9pm. Every Friday 7-9pm through June 17th
Come experience the gift and healing of God.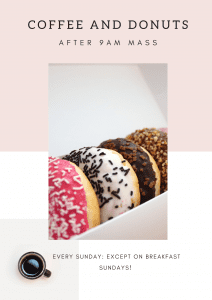 Sunday after 9am Mass: Coffee and Donuts
Come join for some hot coffee and donuts, and enjoy community with our St. Mary family! Every Sunday after the 9am mass, except when we have parish breakfasts on the first Sunday of every month.
Click here for registration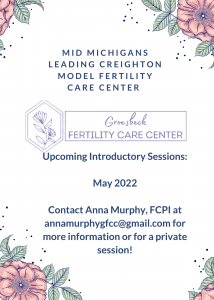 Creighton Introductory Session: Coming May 2022 
Do you or anyone you know have a history of infertility? Come find out how the Creighton Model System, and Napro technology can help you.
This method is approved by the Catholic Church and helps women/couples to monitor fertility/health, achieve or avoid a pregnancy, and understand their cycle and fertility, as well as any potential biomarkers for health conditions. Contact Anna Murphy with any questions or to schedule an introductory session.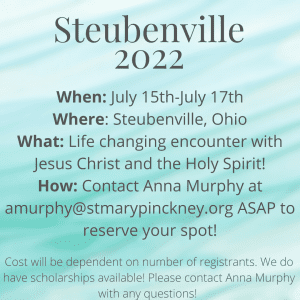 Steubenville: July 15th-17th 2022
Please contact Anna Murphy ASAP if your child is interested in this life forming retreat/conference!