We are excited for the opportunities currently offered at St. Mary!
Join Us for a Day of Fun – Silent Auction, Photobooth, Granny's Attic Sale, Concessions for purchase, kids games and crafts and photobooth. Stop by the bonfire from 6-8pm.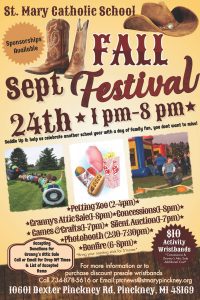 Granny's Attic, we are accepting any New or Like New Household Items, NO Clothing or Large Appliance/Furniture items, please.  You can direct anyone with questions and/or donations to email ptcnews@stmarypinckney.org .  Accepting donations all next week Sept 19-23 on the cart located outside of the St. Mary School doors.
Wristbands are $8 each, they will be $10 each at the festival. They can purchase through the school office. You will receive a confirmation of your purchase and you will pick up at the main information/check-in table at the festival.  The presale purchases will be available through Wednesday 9/21.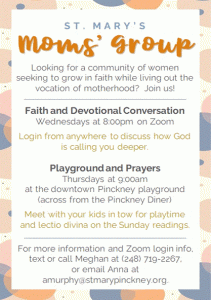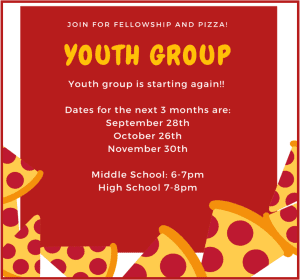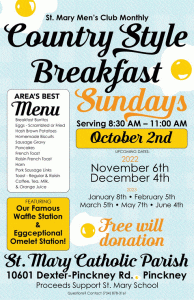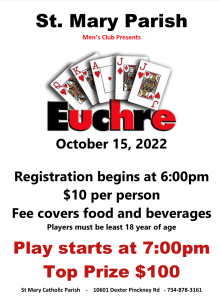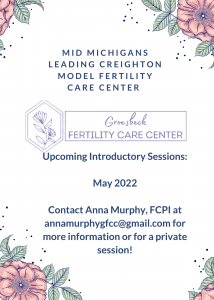 Creighton Introductory Session: Coming November 2022 
Do you or anyone you know have a history of infertility? Come find out how the Creighton Model System, and Napro technology can help you. This method is approved by the Catholic Church and helps women/couples to monitor fertility/health, achieve or avoid a pregnancy, and understand their cycle and fertility, as well as any potential biomarkers for health conditions. Contact Anna Murphy with any questions or to schedule an introductory session.