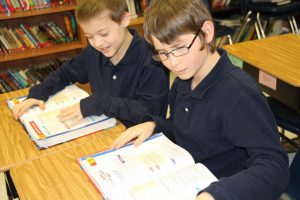 For almost 30 years, St. Mary Catholic School has provided an exemplary program for children across Livingston and Washtenaw counties.
Students from pre-school through 8th grade receive an exceptional education in a nurturing and loving environment. Graduates leave St. Mary with a strong foundation of knowledge, faith, and a way of interacting in the world with confidence and compassion.
With small classrooms averaging 15 students, each student receives individual attention. The academic program at St. Mary incorporates higher levels of thinking, and our students enjoy a stimulating curriculum that fosters a lifelong love of learning.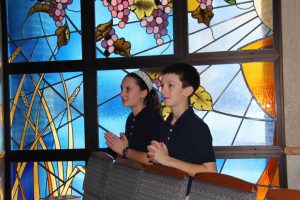 St. Mary Catholic School is so much more than a school. It is a unified, faith-filled community working together to support one another, and especially our children. There is no way to measure the value of an education deeply rooted in faith and values. A St. Mary education truly provides the foundation for high school, life, and beyond.
                           CALL NOW FOR A TOUR OR TO REGISTER YOUR CHILDREN 734-878-5616