We are dedicated to promoting excellence in catechesis, that is, the lifelong Christian formation of the total person in heart, mind, and will to prepare young people to live Christ's message through formation in education, faith, prayer, worship, community, moral development, and service. Our Family Catechesis program has several options to help families pass their faith on to their children.
St. Mary Family Catechesis Program
Though we do not currently have any summer opportunities planned, we encourage you to continue praying with your family with the home enthronement prayers, asking for the gifts of the Holy Spirit, and family prayer. You can continue choosing activities from the Activity Book you received in the 2022-2023 year.
Parents and children will participate in monthly parent and child catechesis using an updated, easy to follow curriculum. For catechesis 2023-2024 we will be using Year 2 of Sophia Institute's a Family of Faith (which is centered on the mass and sacraments as well as the Theology of the Body through Ruah Woods. Additionally, we are continuing a pre-K3-1st grade program called Catechesis of the Good Shepherd (CGS). CGS will run concurrently with our monthly sessions to provide sound catechesis to our youngest members.
What happens during Family Catechesis?
To begin, everyone meets in the multi use room for prayer, snacks (potluck style), and coffee. All families and those in the parish who are joining and don't have school age children pray together. Catechists then bring the children to their sessions, and begin formation using the curriculum explained above. The children also learn how to pray in their session. Concurrently, parents (and those in the parish) receive their own formation and prayer, to encounter, grow your relationship, and understanding of God. This understanding will help equip you to be the "primary educators" of the faith for your children.
Receiving the Sacrament of Confirmation
This preparation provides 9th-12th graders the opportunity discern receiving the Sacrament of Confirmation by preparing them to understand the gift that God wants to give us in this Sacrament, the responsibility and grace the Sacrament entails, as well as how to have and deepen their relationship with God. For adequate preparation for our ninth grade students, if you have not been attending Catholic school, please see below to sign up for catechetical overview to give you formation for discernment and overview of what graces and commitment you are making in the Sacrament of Confirmation while you are still in 8th grade. If you are in 9th-12th grade and aren't in Catholic school, but are discerning receiving the sacrament of Confirmation, please register for Catechetical Overview. If you are no longer in high school and haven't received the Sacrament of Confirmation but would like to, please contact Anna Murphy. 
Catechetical Overview
Catechetical Overview provides students in grades 8-12 discerning Confirmation with an opportunity to review the content of the Faith, grow in community with other parish teens, and prayerfully consider their call to the sacrament.
Those who should be in this class include those who are not attending Catholic school. This is to prepare them to know what they are preparing to receive in this Sacrament.
If this is your child, the parents and the children will still need to sign up for Family Catechesis and attend sessions in the fall and in spring, in addition to Catechetical overview. This prepares the teen in the home, and furthers their discernment. Catechetical overview are sessions that occur that monthly in the spring of each year. After completing the overview, students may enroll in Confirmation preparation during the fall of their 9th-12th grade years. The two courses do not have to be completed in consecutive years.
Registration Materials
Please use this link to register. This will help us get to know who is registering for Family Catechesis, as well as how many materials and catechists we will need!
Family Catechesis will be offered at no cost this year, but we encourage you to place donations into the weekly offering as you feel led. 
If you are not a St. Mary Pinckney parish member but would like to enroll in Religious Education, please call the office at (734) 878-3161.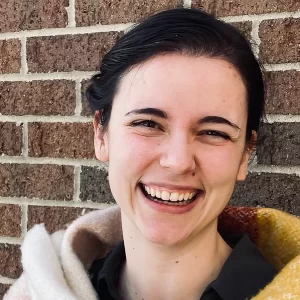 Director of Evangelization and Catechesis
Anna Murphy
amurphy@stmarypinckney.org
(734)878-2217