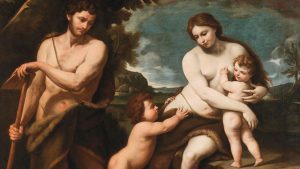 "Natural Family Planning (NFP) is the general title for the scientific, natural, and moral methods of family planning that can help married couples either achieve or postpone pregnancies. NFP methods are based on the observation of the naturally occurring signs and symptoms of the fertile and infertile phases of a woman's menstrual cycle. No drugs, devices, or surgical procedures are used to avoid pregnancy. Since the methods of NFP respect the love-giving (unitive) and life-giving (procreative) nature of the conjugal act, they support God's design for married love!" – United States Conference of Catholic Bishops
To learn more general information visit the Diocese of Lansing NFP Q & A page.
To learn about the four NFP methods visit Diocese of Lansing NFP Overview page.
Training Opportunities
Introduction to Natural Family Planning Class
This class provides an overview of why all families are called to Natural Family Planning and is a wonderful opportunity for Catholic Christians of all ages and stages to learn more about how and why we were created for love and communion with each other and God.
Please contact the parish office at 734-878-3161 or at info@stmarypinckney.org to learn more about class scheduling.
Creighton Model Training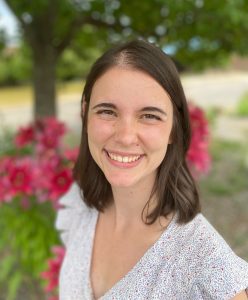 Anna Murphy, FCP – Natural Family Planning Coordinator; Creighton FertilityCare Practitioner

Click Here to schedule
 An appointment
Method: The Creighton Model FertilityCare™ System (CrMS) is a standardized modification of the Billings Ovulation Method.  It is built on research, education and service (the "triangle of support" for the CrMS user) and is an integrated educational system designed to assure the highest quality service delivery possible for the FertilityCare™ Educator, Practitioner, and the client couple. This system provides information which deals with the complete dimension of the procreative ability. In addition, it provides women the added benefit of being able to monitor and maintain their procreative and gynecologic health over a lifetime. It is truly the only family planning system which has networked family planning with gynecologic and procreative healthcare and health maintenance.  For more information visit https://creightonmodel.com/.
Creighton FertilityCare Practitioner/Trainer: Anna Murphy serves at St. Mary's Parish in Pinckney Michigan. She has a BA in Theology and History from Ave Maria University in Florida.  Anna is a Creighton Model FertilityCare Practitioner combining the love of her faith with her passion for teaching women/couples about the beauty of their fertility. She has experience in working in women's clinics, nonprofit organizations, and with the youth. Anna is knowledgeable about Marquette and Billings Methods of Natural Family Planning but was drawn to the Creighton Model due to its scientific foundation and NaProTECHNOLOGY.
Anna is happy to assist any single women or married/ engaged couples in learning about Natural Family Planning and can provide a special focus in the Creighton Model System via Zoom or in-person. Please contact Anna at annamurphygfcc@gmail.com