Of the three primary penitential practices of Lent, namely prayer, fasting, and almsgiving, fasting is the one that most often gets off track as a spiritual practice.
How often does fasting become a weight loss strategy instead of a path to spiritual growth? How often does it turn into a prideful personal challenge of toughness instead of turning us toward God? How often does fasting become a game of following the letter of the law, not the spirit, and we do things like give up ice cream but eat twice as much candy?
Now, fasting can lead to incredible spiritual growth and closeness to God, but our minds and spirits must guide the physical practice of fasting. Through fasting we can loosen the grip of unhealthy physical attachments that we have in this world. We can discover our reliance on God. We can see more clearly God's will for us.  Our actions will naturally be filled with mercy when we are closer to God and wholeheartedly seeking His will.
There is no room for God to give us these and other benefits from fasting, though, if we are preoccupied with our own motives and goals in fasting. Today I pray that the Lord may help us to have integrity of mind, body, and spirit when we fast, and that through our fasting we can create a channel for His grace to flow more deeply into our souls.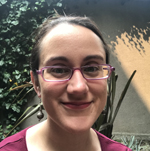 J.M. Pallas has had a lifelong love of Scriptures. When she is not busy with her vocation as a wife and mother to her "1 Samuel 1" son, or her vocation as a public health educator, you may find her at her parish women's bible study, affectionately known as "The Bible Chicks."
Feature Image Credit: Nietjuh, https://pixabay.com/photos/compass-map-direction-degrees-2946959/