"Repent, for the kingdom of heaven is at hand" (Matt 4:17).
These are the first words of Jesus' public ministry. Today, Ash Wednesday, we have greater occasion to reflect on them. Of course, we know the basics of Lent: prayer, fasting, and almsgiving. We're probably still thinking about what to do in each of these areas, and I'm sure our friends and pastors will have some helpful advice. But today more than ever, we ought to have an oft-neglected subject in mind: repentance.
Our readings are shot through with contrition, intense sorrow of the heart for sin. We hear Joel's powerful call to "proclaim a fast" and to return to the Lord with "weeping and mourning" (Joel 2:12, 15), and we read from the famous Psalm 51, which David created after committing murder and adultery. The Scriptures express a sorrow that we often do not experience. 
Sure, we're familiar with sorrow. We have plenty of occasions to mess up, and therefore plenty of occasions to apologize. But can we relate to the intensity of Joel's sorrow? Can we relate to David's profound contrition? It's important to remember that the people of the Old Testament, at certain times, were accustomed to expressing their sorrow for sin by wearing sackcloth and covering themselves in ashes. Why go so far?
In our psalm, David says "against you [the Lord] only have I sinned, and done what is evil in your sight" (Psalm 51:6). By saying this, he acknowledges that ultimately, all sin can be referred back to God. When we take that perspective, we can understand his contrition more clearly.
Sin is, at its core, a turning away from God, elevating some created person or thing above Him. In sinning, we're saying, "That's nice, God, but I'd really prefer to listen to myself (or someone else) right now. I know that You created me and that everything You ask of me is for my own good and happiness, but I don't really believe that right now."
Knowing what sin really is and how much it offends Our Lord, why would we ever deliberately do it? How can we get so carried away by our own desires and by the temptations of the world and Satan that we forget who our Creator is? Do we really want to give Him another reason for His ultimate sacrifice on the Cross? "God, I appreciate what You're doing for me, and I know it's painful, but could you stay up there a bit longer? There are some things I'd like to do."
Now, we aren't usually so callous when we sin. However, we need to understand that each sin against God (which all sins are) is saying these things to a greater or lesser degree. When we see this, we can begin to understand Joel and David. We can begin to understand the point of such great lengths as sackcloth, ashes, and public penance. We can embark on our Lenten prayer, fasting, and almsgiving practices with greater fervor.
This perspective, coupled with the firm confidence (also in our readings) that God will accept our repentance and replace our sin with grace, will allow us to have a truly fruitful Lent. We can foster these attitudes through prayer, fasting, almsgiving, and frequent Confession. This is a powerful time, when the entire Church atones for its sins, experiencing a purgative season. We experience discomfort and sorrow for forty days, but these days bear great fruit. In the end, we experience the mercy, love, and forgiveness of the Savior, and we merit grace for the salvation of souls.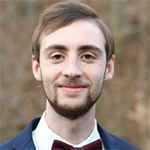 David Dashiell is a freelance writer, editor, and proofreader based in the Pittsburgh, Pennsylvania area. His writing has been featured in Crisis Magazine and The Imaginative Conservative, and his editing is done for a variety of publishers, such as Sophia Institute and Scepter. He can be reached at ddashiellwork@gmail.com.
Feature Image Credit: Yael Portabales, https://www.cathopic.com/photo/2856-padre-ten-misericordia-mi-