Today is the memorial of Saint Thomas Aquinas, a great saint and a Doctor of the Church. As most of us already know, Aquinas is a giant in the Catholic theological and philosophical sphere. He took Aristotle, Plato, and the other ancients and combined them with Augustine and the best of the Christian faith. His beginner's text, the Summa Theologiae, may not seem like beginner's work to us, but it masterfully and systematically explains the Faith while giving it a sure defense. Though he spent most of his time writing, teaching, and praying, we can learn more from the life of this academic than at first glance.
Our readings speak of light, both in the sense of God's Word and in the sense of the light of our good works. In the Gospel, light refers to the hidden things of God and of the human heart: "Is a lamp brought in to be placed under a bushel basket or under a bed, and not to be placed on a lampstand? For there is nothing hidden except to be made visible; nothing is secret except to come to light" (Mark 4:21–22). Saint Thomas Aquinas shows what can happen if we let our light shine before others, revealing both our good works that God has enabled us to do and the hidden things of God.
Aquinas spent his life's work doing this, both expounding the mysteries of God and the human heart and using his good works to glorify God. For him, these activities were one and the same. He taught, spoke, and wrote about the things of God, humbly displaying his natural talent and letting the Lord infuse it with grace. He was immersed in the life of the Trinity. His writings, academic and devotional, are still widely read today, and his light continues to defend the Faith and bring souls to Christ.
We can look at the example of so great a saint and use it as a model for our own lives. We may not have the gifts necessary to be effective writers, teachers, or speakers, but we do have particular gifts that God has given to us. Whether we look at our personalities or our particular talents, there is something unique that we can use to glorify God. Just as Saint Thomas Aquinas did, we should spend our lives using our gifts and talents for the glory of God.
Next comes the important step of allowing God to guide our actions. Saint Thomas Aquinas would not have written a word if he thought that staying silent would glorify God. Nearing the end of his life, Aquinas had a magnificent vision of God, and immediately ceased writing. Compared to what he had seen, his writing counted as straw, he said; he could not do his vision justice, and knew that it was better not to write any more. We need to have the same docility, ready to work when God calls and cease when He shows us a new path.
Taking Saint Thomas Aquinas as our model, let us cultivate the gifts and talents that God has given us so that we can truly let our light shine. In doing so diligently and with docility, we will clearly reveal the hidden things of God and be able to let Jesus Christ work through us.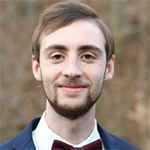 David Dashiell is a freelance writer, editor, and proofreader based in the Pittsburgh, Pennsylvania area. His writing has been featured in Crisis Magazine and The Imaginative Conservative, and his editing is done for a variety of publishers, such as Sophia Institute and Scepter. He can be reached at ddashiellwork@gmail.com.
Feature Image Credit: Cathopic, https://www.cathopic.com/photo/7787-resplandor