My son was a college student at Ave Maria University. He benefited from a generous scholarship, but was otherwise footing his own bill. Though he participated in the work study program on campus, he was accruing more debt every year. At Mass one day, the Gospel reading was about tithing. My son desired to give to the work of the Church financially in some way, but he was a bit reluctant to give away his last twenty dollars. Nevertheless, into the offertory basket it went. Later that day, he received a check from the university for two hundred dollars with a note saying he had overpaid his bill. Even though the two hundred dollars was technically his money anyway, he felt God was showing him the blessing that comes from financial giving. 
My son knew that it is the responsibility and privilege of Catholics to support the Church and those who do the work of the Church. Why? Because this earthly life is short! The destiny of eternal souls hangs in the balance and those who are on the front lines in communicating the Gospel message, need our support. One  primary way we can offer this support is through financial help. We are told by St. John in today's First Reading that when we help those who work "for the sake of the Name," we become "co-workers in the truth." That sure puts a joyful spin on parting with our hard-earned money! 
As our country experiences significant inflation, giving financially may seem harder than ever to do. Learning from the example of others allows us to more readily entrust our finances to God. Years ago, feeling called to full-time ministry, my husband's parents shut down their ice cream parlor business, sold their home, and bought a motorhome. For the next 20 years, they traveled with no financial security and no regular income! Trusting that God would provide everything from food to gas, they shared the love of Christ and the Gospel message with those they met, and often served people in need. The stories they could tell of God's provision inspire our family daily and make it easier for us to trust God with our finances as well. 
If we find it particularly challenging to be generous financially, we should pray that God will give us the grace to trust in Him. Tithing and almsgiving have always been an essential part of the Christian life, and there will never be a "perfect" time to start giving. The Catechism states that, "the faithful are obliged to assist with the material needs of the Church, each according to his own ability." (CCC 2043)  
As Catholics we believe that whenever we do God's will, we are blessed in ways that cannot  be measured in dollars and cents. We can't out-give God! 
---
Mi hijo era estudiante universitario en Ave Maria University. Se benefició de una beca generosa, pero por lo demás estaba pagando su propia factura. Aunque participó en el programa de estudio y trabajo en el campus, acumulaba más deudas cada año. En la Misa un día, la lectura del Evangelio fue sobre el diezmo. Mi hijo deseaba contribuir económicamente a la obra de la Iglesia de alguna manera, pero dudaba un poco en donar sus últimos veinte dólares. Sin embargo, lo puso en la canasta de las ofrendas. Más tarde ese día, recibió un cheque de la universidad por doscientos dólares con una nota que decía que había pagado en exceso su factura. A pesar de que técnicamente los doscientos dólares eran su dinero, sintió que Dios le estaba mostrando la bendición que viene de dar financieramente.
Mi hijo sabía que es responsabilidad y privilegio de los católicos apoyar a la Iglesia y a quienes hacen el trabajo de la Iglesia. ¿Por qué? ¡Porque esta vida terrenal es corta! El destino de las almas eternas pende de un hilo y aquellos que están en primera línea para comunicar el mensaje del Evangelio necesitan nuestro apoyo. Una forma principal en que podemos ofrecer este apoyo es a través de ayuda financiera. San Juan nos dice en la Primera Lectura de hoy que cuando ayudamos a los que "se han puesto en camino por Cristo", nos convertimos en "colaboradores en la difusión de la verdad". ¡Eso seguro le da un giro alegre a la despedida de nuestro dinero ganado con tanto esfuerzo!
A medida que nuestro país experimenta una inflación significativa, dar financieramente puede parecer más difícil que nunca. Aprender del ejemplo de los demás nos permite confiar más fácilmente nuestras finanzas a Dios. Hace años, sintiéndose llamados al ministerio de tiempo completo, los padres de mi esposo cerraron su negocio de heladería, vendieron su casa y compraron una casa rodante. Durante los siguientes 20 años, viajaron sin seguridad financiera y sin ingresos regulares. Confiando en que Dios proveería todo, desde comida hasta gasolina, compartieron el amor de Cristo y el mensaje del Evangelio con quienes conocieron y, a menudo, sirvieron a personas necesitadas. Las historias que pudieron contar sobre la provisión de Dios inspiran a nuestra familia todos los días y también nos facilitan confiar en Dios con nuestras finanzas.
Si nos resulta especialmente difícil ser generosos económicamente, debemos orar para que Dios nos dé la gracia de confiar en Él. El diezmo y la limosna siempre han sido una parte esencial de la vida cristiana, y nunca habrá un momento "perfecto" para comenzar a dar. El Catecismo afirma que "los fieles están obligados de ayudar, cada uno según su posibilidad, a las necesidades materiales de la Iglesia". (CIC 2043)
Como católicos, creemos que cada vez que hacemos la voluntad de Dios, somos bendecidos de maneras que no se pueden medir en dólares y centavos. ¡No podemos dar más que Dios!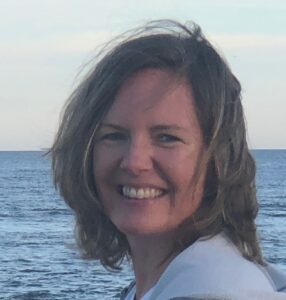 Christine Hanus currently lives in Upstate, NY. Though she enjoys writing and her work as a catechist, Christine is primarily a wife, mother, and more recently, grandmother!
Feature Image Credit: micheile dot com, unsplash.com/photos/SoT4-mZhyhE