People love to make fun of the songs we sang at church in the early 1970s, but I was a little girl then and I remember many of them fondly. Today's Gospel took me back to that time instantly, to the refrain of a  song written by Medical Mission Sister Miriam Therese Winter in 1965: "There was a man in Jericho called Zaccheus. There was a man in Jericho called Zaccheus. Now the Hebrews, they were tall, but Zaccheus, he was small, yet the Lord loved Zaccheus, better than them all."
This song was my first introduction to the story of Zaccheus, a story I love because it is so relatable with its inclusion of homely details like the short stature of Zaccheus and even the type of tree he climbed. It is easy to picture and understand because many of us have had the experience of being in a crowd at a parade or a concert where we are jockeying for position to get a better view. Imagine having the opportunity to see Jesus. Who wouldn't want a front row seat for that?
Now Zaccheus was a sinner, a despised tax collector to be exact. And while he wanted to see Jesus, you have to wonder if he really wanted Jesus to see him! Like many of us, he might have hoped to conceal himself and his shame from the Lord. But of course you cannot hide from God! And when Jesus tells Zaccheus he wants to stay at his house, his shame changes to joy.
Predictably, grumbling from the righteous folk ensues. Why has Jesus singled out this sinner for special notice? The First Reading sheds some light: "[Y]ou have mercy on all, because you can do all things;
 and you overlook people's sins that they may repent." Jesus picked Zaccheus out of the crowd to give him an opportunity that perhaps the other onlookers who were more righteous did not need.
The First Reading also suggests what Zaccheus's response might be: "[T]hey may abandon their wickedness and believe in you." That is exactly what he does, not only welcoming Jesus into his home with joy but immediately vowing to give half his wealth to the poor and to repay anyone he has extorted fourfold!
It's a happy story, and it can be our story too, since everyone who is reading this is a sinner. I love this passage from the First Reading: "[Y]ou spare all things, because they are yours .  . .  Therefore you rebuke offenders little by little, warn them and remind them of the sins they are committing." God WANTS to forgive us! God doesn't punish us harshly for our sins, nor does He give us only one chance. God is our loving Father, and if you are a parent you know how much you are willing to forgive your children. He is gentle with us, like we would be with a little child, reminding us of our sins, being patient and taking His time, doing whatever it takes to call us back to Him. All we have to do is welcome Him with joy.
---
A la gente le encanta burlarse de las canciones que cantábamos en la iglesia a principios de la década de 1970, pero era una niña y recuerdo muchas de ellas con cariño. El Evangelio de hoy me hizo acordar instantáneamente el estribillo de una canción escrita por la Hermana de la Misión Médica Miriam Therese Winter en 1965: "Había un hombre en Jericó llamado Zaqueo. Había un hombre en Jericó llamado Zaqueo. Ahora bien, los hebreos eran altos, pero Zaqueo era pequeño, pero el Señor amaba a Zaqueo más que a todos ellos".
Esta canción fue mi primera introducción a la historia de Zaqueo, una historia que me encanta porque se relaciona mucho con la inclusión de detalles hogareños como la baja estatura de Zaqueo e incluso el tipo de árbol al que trepó. Es fácil de imaginar y comprender porque muchos de nosotros hemos tenido la experiencia de estar en una multitud en un desfile o un concierto donde competíamos por una posición para poder ver mejor. Imagina tener la oportunidad de ver a Jesús. ¿Quién no va a querer un asiento de primera fila?
Ahora bien, Zaqueo era un pecador, un recaudador de impuestos despreciado. Y aunque él quería ver a Jesús, tienes que preguntarte si realmente quería que Jesús lo viera a él. Como muchos de nosotros, podría haber esperado ocultarse a sí mismo y su vergüenza del Señor. Pero, por supuesto, ¡no puedes esconderte de Dios! Y cuando Jesús le dice a Zaqueo que quiere quedarse en su casa, su vergüenza se transforma en alegría.
Como podríamos imaginar, se producen quejas entre la gente justa. ¿Por qué ha señalado Jesús a este pecador para darle atención especial? La Primera Lectura arroja algo de luz: "Te compadeces de todos, y aunque puedes destruirlo todo, aparentas no ver los pecados de los hombres, para darles ocasión de arrepentirse." Jesús escogió a Zaqueo de entre la multitud para darle una oportunidad que quizás los otros espectadores que eran más justos no necesitaban.
La Primera Lectura también sugiere cuál podría ser la respuesta de Zaqueo: "se arrepientan de sus maldades y crean en ti, Señor." Eso es exactamente lo que hace, no solo dando la bienvenida a Jesús en su casa con alegría, sino que inmediatamente prometiendo dar la mitad de su riqueza a los pobres y devolver el cuádruple a cualquiera que haya extorsionado.
Es una historia feliz, y puede ser nuestra historia también, ya que todos los que están leyendo esto son pecadores. Me encanta este pasaje de la Primera Lectura: Tú perdonas a todos, porque todos son tuyos… Por eso a los que caen, los vas corrigiendo poco a poco". ¡Dios QUIERE perdonarnos! Dios no nos castiga duramente por nuestros pecados, ni nos da una sola oportunidad. Dios es nuestro Padre amoroso, y si eres padre sabes cuánto estás dispuesto a perdonar a tus hijos. Él es amable con nosotros, como lo seríamos con un niño pequeño, recordándonos nuestros pecados, siendo paciente y tomándose su tiempo, haciendo lo que sea necesario para que devolvemos a Él. Sólo tenemos que darle la bienvenida con alegría.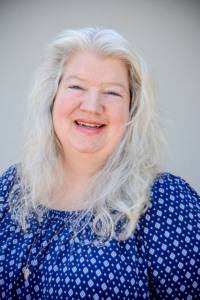 Leslie Sholly is a Catholic, Southern wife and mother of five, living in her hometown, Knoxville, Tennessee. She graduated from Georgetown University with an English major and Theology minor. She blogs at Life in Every Limb, where for 11 years she has covered all kinds of topics, more recently focusing on the intersection of faith, politics, and social justice.
Feature Image Credit: Hans, pixabay.com/photos/sycamore-tree-ascona-4134267/