In Luke's gospel today, we hear that Christ told the crowd of people listening to Him: "Take care to guard against all greed, for though one may be rich, one's life does not consist of possessions." He then told the parable of the rich man who stored up all of his possessions but who lacked the riches that matter to God.
Let us take some time today to reflect on both Christ's words and His parable. And then let us examine our own lives to see any similarities between us and the rich man.
Do we put more emphasis on material possessions than on spiritual possessions? Do we work hard every day to amass more things or more savings without also working hard to amass spiritual savings? 
Further, do we share what we have? Certainly having savings is important for our well-being and for our families. But do we neglect to share some of what we have with others? 
Remember that what we do for others, we do for Christ. When we keep all of what we have for ourselves and refuse to share with others, we are refusing to share with Christ. When we don't feed the hungry, we don't feed Christ. When we treat people with disdain because they are poor, we treat Christ with disdain. 
Sins of omission include not doing things for others. We may think that because we follow the commandments and don't steal, don't hurt others, are faithful to our spouses, and go to Mass every week that we are doing what God commands. And while that is true, those things are only part of what He says we must do in order to spend eternal life with Him.
Living a truly good life is about more than not breaking the commandments. It's about sharing our blessings with others.
So today, let us focus on what truly makes us rich as children of God. It is not our belongings but our actions. It is what we do for other people. 
We can have all the riches in the world, but if we don't share them, we are spiritually poor. Most of us have at least some financial blessings we can share with others, but if we truly do not have money to share, that's okay. God understands! We can share ourselves and our time. Riches can be so much more than financial. Reaching out to a lonely neighbor or relative can mean the world to a person who has no one else.
We all have riches to share. So as we enter the time of year when people are loneliest and when finances are especially thin, let us pray about how we can use our blessings to help others. Let us not be like the rich man and store them up or bury them. Let us use them to bless others in God's name.
---
En el evangelio de Lucas de hoy, escuchamos que Cristo le dijo a la multitud de personas que lo escuchaban: "Eviten toda clase de avaricia, porque la vida del hombre no depende de la abundancia de los bienes que posea". Luego contó la parábola del hombre rico que acumuló todas sus posesiones pero que carecía de las riquezas que le importan a Dios.
Tomemos un tiempo hoy para reflexionar tanto en las palabras de Cristo como en su parábola. Y luego examinemos nuestras propias vidas para ver cualquier similitud entre nosotros y el hombre rico.
¿Ponemos más énfasis en las posesiones materiales que en las posesiones espirituales? ¿Trabajamos duro todos los días para acumular más cosas o más ahorros sin trabajar también duro para acumular ahorros espirituales?
Además, ¿compartimos lo que tenemos? Ciertamente tener ahorros es importante para nuestro bienestar y el de nuestras familias. Pero, ¿nos negamos a compartir algo de lo que tenemos con los demás?
Recuerda que lo que hacemos por los demás, lo hacemos por Cristo. Cuando guardamos todo lo que tenemos para nosotros y nos negamos a compartir con los demás, nos negamos a compartir con Cristo. Cuando no alimentamos al hambriento, no alimentamos a Cristo. Cuando tratamos a las personas con desdén porque son pobres, tratamos a Cristo con desdén.
Los pecados de omisión incluyen no hacer cosas por los demás. Podemos pensar que porque seguimos los mandamientos y no robamos, no lastimamos a otros, somos fieles a nuestros cónyuges y vamos a misa todas las semanas que estamos haciendo lo que Dios manda. Y si bien eso es cierto, esas cosas son solo una parte de lo que Él dice que debemos hacer para pasar la vida eterna con Él.
Vivir una vida verdaderamente buena es más que no quebrantar los mandamientos. Se trata de compartir nuestras bendiciones con los demás.
Así que hoy, enfoquémonos en lo que verdaderamente nos hace ricos como hijos de Dios. No son nuestras pertenencias sino nuestras acciones. Es lo que hacemos por otras personas.
Podemos tener todas las riquezas del mundo, pero si no las compartimos, somos espiritualmente pobres. La mayoría de nosotros tenemos al menos algunas bendiciones financieras que podemos compartir con los demás, pero si realmente no tenemos dinero para compartir, está bien. ¡Dios entiende! Podemos compartirnos a nosotros mismos y nuestro tiempo. Las riquezas pueden ser mucho más que financieras. Llegar a un vecino o pariente solitario puede significar el mundo para una persona que no tiene a nadie más.
Todos tenemos riquezas para compartir. Entonces, al entrar en la época del año en que las personas están más solas y cuando las finanzas son especialmente escasas, oremos acerca de cómo podemos usar nuestras bendiciones para ayudar a los demás. No seamos como el hombre rico y los almacenemos o los enterremos sino usémoslos para bendecir a otros en el nombre de Dios.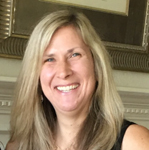 Susan Ciancio has a BA in psychology and a BA in sociology from the University of Notre Dame, with an MA in liberal studies from Indiana University. For the past 19 years, she has worked as a professional editor and writer, editing both fiction and nonfiction books, magazine articles, blogs, educational lessons, professional materials and website content. Thirteen of those years have been in the pro-life sector. Currently Susan freelances and writes weekly for HLI, edits for American Life League, and is the executive editor of Celebrate Life Magazine. She also serves as executive editor for the Culture of Life Studies Program—an educational nonprofit program for K-12 students. You can reach her at slochner0.wixsite.com/website.
Feature Image Credit: Moisés Becerra, cathopic.com/photo/5453-franciscanos