The introduction to St. Paul's Letter to the Ephesians is a mouthful for lectors and an earful for listeners, but it is profound in its depth. Instead of glossing over it, as we tend to do when we hear so many relative clauses one after the other, we ought to try to understand what Paul is saying.
He begins his letter by blessing God the Father for giving us "every spiritual blessing in the heavens" and for choosing us in Jesus Christ, "before the foundation of the world, to be holy and without blemish before him" (Eph. 1:3–4). The Father planned for all eternity, before the world was even formed, to send Jesus Christ for the forgiveness of sins, for the holiness of mankind.
This holiness is itself, in a sense, salvation, since holiness is union with God, and salvation brings us into a state of union with God forever. In saving us, Christ gave us holiness, and the Father orchestrated this particularly through "[destining] us for adoption to himself through Jesus Christ" (Eph. 1:5). By being incorporated into Jesus Christ, Who in Himself is the union of God and man, we can appropriate that same union and become truly one with God, "holy and without blemish before him."
The Father chose to bring about this salvific holiness by His own free will, "in accord with the favor of his will," and not because of anything we did (Eph. 1:5). He did it "for the praise of the glory of his grace that he granted us in the beloved" (Eph. 1:6). In other words, the Father gave us salvation in Jesus Christ so that the wonders of His grace would be praised. Specifically, so that the wonderful plan of redemption and forgiveness in Christ would be praised (see Eph. 1:7–8).
"In all wisdom and insight, he has made known to us the mystery of his will in accord with his favor that he set forth in him" (Eph. 1:9). God not only predestined this plan to go into effect from before the foundation of the world, but He decided to make it known to us in time, so that we might be prepared for the grace of holiness that would come through Christ ("his favor that he set forth in him").
After detailing the Father's plan to bring us into union with Himself through the saving power of Christ in the forgiveness of sins, Paul gives us insight into the universal significance of this plan. It is not just a plan for each individual, but a plan for the entire universe, "as a plan for the fullness of times, to sum up all things in Christ, in heaven and on earth" (Eph. 1:10). All things, divinity and humanity, are summed up in Christ. And all things, created and uncreated, are to be summed up in Christ.
Responding to God's great favor toward us in ordaining such a glorious plan, we ought to appropriate this grace by becoming incorporated into Jesus. We do this through the sacramental life which He set forth and by living according to His commandments. With such a wondrous purpose in mind, our goal should be to praise the glory of God's grace by summing up all things in Christ, bringing everything and everyone we can into this relationship of harmony with the Creator, present metaphysically in the hypostatic union.
---
La introducción a la Carta de San Pablo a los Efesios es duro leer para los lectores y un grito para los oyentes, pero es profundo. En lugar de pasarlo por alto, como tendemos a hacer cuando escuchamos tantas cláusulas relativas una tras otra, debemos tratar de entender lo que Pablo está diciendo.
Comienza su carta bendiciendo a Dios Padre por darnos "ttoda clase de bienes espirituales y celestiales" y por elegirnos en Jesucristo, "antes de crear el mundo, para que fuéramos santos e irreprochables a sus ojos" (Efesios 1: 3–4). El Padre planeó desde toda la eternidad, incluso antes de que el mundo fuera formado, enviar a Jesucristo para el perdón de los pecados, para la santidad de la humanidad.
Esta santidad es en sí misma, en cierto sentido, la salvación, ya que la santidad es unión con Dios, y la salvación nos lleva a un estado de unión con Dios para siempre. Al salvarnos, Cristo nos dio la santidad, y el Padre orquestó esto particularmente porque "por medio de Jesucristo, [somos] sus hijos" (Efesios 1:5). Al ser incorporados a Jesucristo, quien en sí mismo es la unión de Dios y el hombre, podemos apropiarnos de esa misma unión y llegar a ser verdaderamente uno con Dios, "santos y sin mancha delante de él".
El Padre escogió realizar esta santidad salvífica por Su propia voluntad, "y determinó, porque así lo quiso", y no por nada que hayamos hecho (Efesios 1:5). Lo hizo "para que alabemos y glorifiquemos la gracia con que nos ha favorecido por medio de su Hijo amado" (Efesios 1:6). En otras palabras, el Padre nos dio la salvación en Jesucristo para que las maravillas de Su gracia fueran alabadas. Específicamente, para que el maravilloso plan de redención y perdón en Cristo sea alabado (ver Efesios 1:7-8).
"El ha prodigado sobre nosotros el tesoro de su gracia, con toda sabiduría e inteligencia, dándonos a conocer el misterio de su voluntad" (Efesios 1:9). Dios no sólo predestinó este plan para que se cumpliera desde antes de la fundación del mundo, sino que decidió dárnoslo a conocer a tiempo, a fin de que estuviéramos preparados para la gracia de la santidad que vendría por medio de Cristo.
Después de detallar el plan del Padre para traernos a la unión con Él a través del poder salvador de Cristo en el perdón de los pecados, Pablo nos da una idea del significado universal de este plan. No es solo un plan para cada individuo, sino un plan para todo el universo, "Este es el plan que había proyectado realizar por Cristo, cuando llegara la plenitud de los tiempos: hacer que todas las cosas, las del cielo y las de la tierra, tuvieran a Cristo por cabeza" (Efesios 1:10). Todas las cosas, divinidad y humanidad, se resumen en Cristo. Y todas las cosas, creadas y no creadas, deben resumirse en Cristo.
Respondiendo al gran favor de Dios para con nosotros al ordenar tan glorioso plan, debemos apropiarnos de esta gracia incorporándonos a Jesús. Hacemos esto a través de la vida sacramental que Él estableció y viviendo de acuerdo con Sus mandamientos. Con un propósito tan maravilloso en mente, nuestro objetivo debe ser alabar la gloria de la gracia de Dios resumiendo todas las cosas en Cristo, trayendo todo y todos los que podamos a esta relación de armonía con el Creador, presente metafísicamente en la unión hipostática.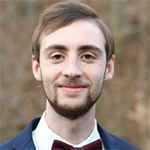 David Dashiell is a freelance author and editor in Nashville, Tennessee. He has a master's degree in theology from Franciscan University, and is the editor of the anthology Ever Ancient, Ever New: Why Younger Generations Are Embracing Traditional Catholicism.
Feature Image Credit: Kiki Garcia, cathopic.com/photo/7246-cruz-iluminada