The Pharisees react understandably to Jesus in our Gospel. As He is teaching, Jesus sees a man being brought down through the roof on a stretcher, and He immediately forgives his sins. It must have been a shock to hear Jesus claim divinity. After all, as the Pharisees point out, only God can forgive sins.
But of course, as we know, Jesus is God. The Pharisees are correct in thinking that any mere man claiming divine powers of His own authority is blaspheming, but they did not realize that Jesus, the Son of Man, truly does have this authority. Those he healed did realize this, and they returned home glorifying God.
Though it is easier to see in hindsight, it was often difficult for Jesus' listeners to understand that the Messiah was to be divine and human. If they never understood it, they resisted Jesus as a blasphemer, as one who deeply offends God by claiming His authority and powers. They plotted His death, because in their mind He was sacrilegious, and was quickly leading the multitudes to worship a man. If they did understand who the Messiah was to be, they fell down and worshiped Jesus as God incarnate. 
This is important for us to reflect on, because although we know that Jesus Christ is God in the flesh, true God and true man, we do not often treat Him as seriously as did the Pharisees and disciples. Jesus claimed to be God, and was right. That changes everything. Isaiah has this note of significance in His description of the Messiah's reign in our First Reading: "Here is your God, he comes with vindication; with divine recompense he comes to save you" (Isa. 35:4).
The coming of God into the world is something of the greatest significance, bringing with it both natural and supernatural wonders, as Isaiah says. And as Jesus shows in His ministry, the Messiah truly sets the captives free and works miracle after miracle. God has visited His people.
He has done this as the God-man. Bringing God and man together in His very Person, Jesus Christ is holiness. Holiness is union with God, and in His very being Jesus Christ is the intimate union of God and man. If we want to be made fit for heaven, where we experience the joy of this union eternally, we need only to become incorporated into that same union.
Christ, in His Person, shows us the way to finally be free from sin, to be saved, and to lead a holy life, achieving the purpose for which we were made. Nothing else could have achieved this in so perfect and glorious a manner as God Himself taking on our flesh. 
Not only this, but He adopts us into that same relationship using means which we can understand and physically connect to. In the sacraments, Christ's grace comes to us and incorporates us into His hypostatic union of God and man. We are initiated into His New Covenant and perfected along the way so that we can be with God in heaven. Let us realize the significance of Jesus Christ's divinity and of His hypostatic union, looking forward with great anticipation to the day when He first graced the earth with His infinite presence.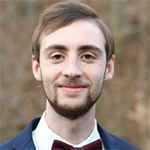 David Dashiell is a freelance writer, editor, and proofreader based in the Pittsburgh, Pennsylvania area. His writing has been featured in Crisis Magazine and The Imaginative Conservative, and his editing is done for a variety of publishers, such as Sophia Institute and Scepter. He can be reached at ddashiellwork@gmail.com.
Feature Image Credit: Catholic link Español, https://www.cathopic.com/photo/3476-santa-trinidad