"The harvest is abundant but the laborers are few; so ask the master of the harvest to send out laborers for his harvest."  Mt 9:32-38
My grandfather's humble service to the Church was awe inspiring to me.  During his retirement years, he spent hours upon hours serving the Lord by promoting a devotion to the Sacred Heart through his work with the Men of the Sacred Heart of Jesus in Cincinnati, OH, making rosaries, serving his family especially his wife or volunteering at his local Catholic church.  When asked why he was so dedicated to it all, he used to chuckle and say with a wink, "the pay is out of this world".  Through his example, I learned that sowing eternal seeds is far more rewarding than earthly ones. 
When one lives a life devoted to the Lord, one can begin to identify the fellow workers in the field and appreciate the work they are inspired to do to serve the King of Kings. Some of the workers are priests and religious, while others are lay men and women seeking to do the most rewarding and meaningful work of spreading and living the faith. 
When we witness such examples of selfless service, we might be tempted to be discouraged by our own lacking or even become jealous of the work they do, the commitment they have, or the "tools" they have at their disposal.  Instead, we ought to focus on the work to which we are called, thank God for their example, and be inspired to better love God as they do. 
We are called to pray for more workers in the harvest.  The Lord wants us to ask for more holy men and women to serve the Church, and when they do appear, to have a heart full of gratitude for their "yes" to God.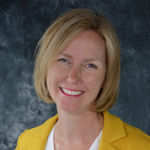 Emily Jaminet is a Catholic author, speaker, radio personality, wife, and mother of seven children. She earned a bachelor's degree in mental health and human services from the Franciscan University of Steubenville.  She is the co-founder of www.inspirethefaith.com and the Executive Director of The Sacred Heart Enthronement Network www.WelcomeHisHeart.com. She has co-authored several Catholic books and her next one, Secrets of the Sacred Heart: Claiming Jesus' Twelve Promises in Your Life, comes out in Oct. 2020. Emily serves on the board of the Columbus Catholic Women's Conference, contributes to Relevant Radio and Catholic Mom.com.
Feature Image Credit: cathopic_1489055630261946