I'm always amazed when I read Scripture. I can read the same passage 20 times, then the 21st time something that I barely noticed in the past strikes me as meaningful.
Today, it was the end of the Gospel passage struck me for the first time: 
"He knew them all, and did not need anyone to testify about human nature. He Himself understood it well."
It seems a bit strange to include this in the Gospel. It seems obvious that God Incarnate should understand the nature of His own creation, yet I think we need to be reminded of this often.
How often do people complain about "the rules" of Christianity, particularly Catholicism? Yet these "rules," God's laws, come from God's complete understanding of our human nature and what we need. Just as any loving parent, God gives us boundaries for our wellbeing, even though they may seem to spoil our fun.
So many people misunderstand God's law, seeing it as "foolishness" or "a stumbling block." When we come to know and love God better, though, we start to see His laws as wise and loving. We can then echo the sentiments of the psalmist, see God's law not as a burden, but as precious and sweet.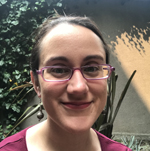 J.M. Pallas has had a lifelong love of Scriptures. When she is not busy with her vocation as a wife and mother to her "1 Samuel 1" son, or her vocation as a public health educator, you may find her at her parish women's bible study, affectionately known as "The Bible Chicks."
Feature Image Credit: Soheb Zaidi, https://unsplash.com/photos/DI8K8mAumpU