Salvation history is a story, a story of how God revealed Himself to be a Father, a story of how God invites each and every person to be a part of His family.
It's a beautiful story, weaving through the Old Testament and culminating in the New Covenant Himself, the person of Jesus Christ. It's also a difficult and trying story, full of so much sin and heartbreak and regret as the Israelite people struggled to accept God as their Father and their one true King.
I spent the entire summer walking through salvation history with my high school youth group. When we came to the final night where we talked about Jesus as the New Covenant, I closed out the whole topic by posing a question, the same question(s) I pose to you today.
What's the point? Why does salvation history matter?
Salvation history isn't just a long and drawn-out story that happened thousands of years ago in a place far, far away from here. Salvation history is our story, right here and right now.
How so?
Because God is still revealing Himself as Father to us, much like He did with the Israelites of long ago. Because we are invited to be part of His family.
We are welcomed into God's family through the Passion, Death and Resurrection of His only begotten Son Jesus. Through His passion and death, we were reconciled with God the Father and the gates of heaven were opened to us.
Today's First Reading from Galatians takes us back into the story of salvation history to the time of Abraham. In Genesis 12, God established a covenant with Abraham, a three-part covenant actually, in which He promised to make Abraham a great nation, to make his name great and that, through Abraham's descendants, all families on earth would find blessing.
Abraham pleaded with the Lord that the covenant be made with his son Ishmael, whom he had with Hagar, his Egyptian maidservant. But the Lord insisted that the covenant be carried out through the son he would have with his wife Sarah, Isaac.
Later on in Genesis 22, Abraham was called to offer up his son Isaac as a sacrifice upon Mount Moriah. Because Abraham did not withhold his only son, God promised to bless all of Abraham's descendants, the blessing being a fatherly one.
What we learn from what almost took place on Mount Moriah is what would need to happen for Israel's salvation, a faithful Father who was willing to offer up His only Son as a sacrifice.
I could go on and on but then I'll end up going way past the allotted word count so I'll leave you with this. Don't be afraid to dive into the story of salvation. But most of all, keep your eyes and your hearts open to how God your Father calls you to be a part of His family.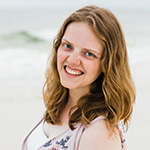 Erin Madden is a Cleveland native and graduate of the Franciscan University of Steubenville. Following graduation, she began volunteering in youth ministry at her home parish of Holy Family Church. Her first "big girl" job was in collegiate sports information where, after a busy two years in the profession on top of serving the youth, she took a leap of faith and followed the Lord's call to full-time youth ministry at St. Peter Church. She still hopes to use her communication arts degree as a freelance writer and statistician, though. You can catch her on the Clarence & Peter Podcast on YouTube as well as follow her on Twitter @erinmadden2016.