"Whoever wishes to come after me must deny himself, take up his cross, and follow me." (MT 16:24) This is the first line from today's Gospel. It always catches my attention. This sentence reminds me that I need to get out of the way, no matter what my current situation may be, and I must follow Jesus. It is my choice to make freely in each and every moment of my day.
I didn't say this is something that comes easily to me. A cartoon I saw earlier this week sums up my daily challenge beautifully. Jesus is pictured with several followers (Bibles in hand). He says to them: 'The difference between me and you is you use scripture to determine what love means and I use love to determine what scripture means.' Wow, drop the mike!
Love is the answer! My cross must be looked at with eyes of Love! I must choose to carry on in my daily life through Jesus' Way of Love.
At this point in life, my choices for the upcoming day are more easily made when I begin with prayer, scripture, or as my schedule now allows, morning Mass. I did not choose that as a youth or young adult. I typically made the choice to pray when in crisis or when reminded by a friend.
The Church honors today the love and choices of eight martyrs. Pope Saint Sixtus II (and his companions, all martyrs) chose the Love of Christ by defying the Emperor Valerian's persecutions in the third century. Church services were forbidden, yet Pope Sixtus the Second held Mass in a cemetery chapel. The chapel was raided while the Pope was preaching. He was beheaded by soldiers along with four of his deacons. Three more deacons were executed later that day.
I am never sure how the next moment or day may unfold. I can, however, rely and count on the Lord, my God and Savior to be with me through each and every situation I find myself in.
As we begin this new day please pray with me the words of Blessed Charles de Foucauld.
Father, I abandon myself into your hands,
do with me what you will.
Whatever you may do, I thank you;
I am ready for all, I accept all.
Let only your will be done in me, and in all your creatures.
I wish no more than this, O Lord.
Into your hands I commend my soul;
I offer it to you with all the love of my heart,
for I love you, Lord, and so need to give myself,
to surrender myself into your hands without reserve,
and with boundless confidence, for you are my Father. Amen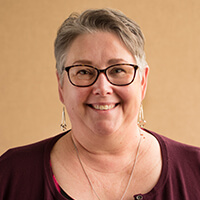 Beth is part of the customer care team at Diocesan. She brings a unique depth of experience to the group due to her time spent in education, parish ministries, sales and the service industry over the last 25 yrs. She is a practicing spiritual director as well as a Secular Franciscan (OFS). Beth is quick to offer a laugh, a prayer or smile to all she comes in contact with. Reach her here bprice@diocesan.com.