What even is the whole point of Lent? Why do we take 40 days to prepare for Jesus' Resurrection at Easter? Why do we embrace penance and suffering during this season? As I prepared my high school youth a few weeks ago for this new liturgical season, these are questions I sought to answer – at least, with more than just the pillars of prayer, fasting and almsgiving.
After researching, reading and spending time in prayer, I was surprised by the answers myself. One answer that I felt fairly confident about comes from paragraph 540 of the Catechism of the Catholic Church, which reads, "By the solemn forty days of Lent the Church unites herself each year to the mystery of Jesus in the desert." Jesus himself spent 40 days in the desert, fasting and enduring multiple temptations from Satan, so it only makes sense that we would enter into that mystery ourselves.
Then, the words of Ash Wednesday struck me: "Turn away from sin and be faithful to the Gospel." Here is where the true challenge of Lent lies – why we choose to give something up for 40 days, why we seek out additional prayer opportunities and why we give alms. It's all about conversion – conversion toward God and conversion toward others.
Conversion runs deep in today's readings. In the first reading from Isaiah, we hear about what happens when one removes "oppression, false accusation and malicious speech" but also does good works of feeding the hungry and comforting the afflicted. Much is given to these people – the Lord will guide them and refresh them and more. I see quite a parallel to Easter here, where the joyous light of the Resurrection follows our time of conversion during Lent. We also see a reminder about keeping holy the Sabbath, which directly correlates to the conversion of God through prayer during Lent. When we honor the Lord through the Sabbath, through the celebration of Mass on Sunday, we delight in the Lord and He delights in us.
The tax collector Levi experienced a conversion himself in the Gospel reading. It began with a simple invitation from the Lord, "'Follow me.'" The wealthy tax collector left everything behind to follow Jesus, which, of course, caused controversy among the scribes and Pharisees. When questioned why He spent so much time with tax collectors and prostitutes, Jesus spoke of their great need for a Savior. "I have not called the righteous to repentance but sinners."
Lent has just started, brothers and sisters. Let us truly embrace this time of conversion and repentance as we turn away from sin and turn toward God.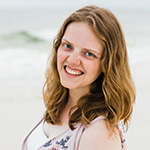 Erin is a Cleveland native and graduate of the Franciscan University of Steubenville. Following graduation, she began volunteering in youth ministry at her home parish of Holy Family Church. Her first "big girl" job was in collegiate sports information where, after a busy two years in the profession on top of serving the youth, she took a leap of faith and followed the Lord's call to full-time youth ministry at St. Peter Church. She still hopes to use her communication arts degree as a freelance writer and statistician, though. You can catch her on the Clarence & Peter Podcast on YouTube as well as follow her on Twitter @erinmadden2016.