Think back to the last time you anticipated an event that was so important to you that you couldn't help but tell everyone in the known world about it. You took to social media to share with friends and family and even made an event so you could invite people you haven't spoken to in years. You may have put up signs, talked to friends, and recruited them to spread the word, and if you were feeling so bold may have even tried to get local news channels involved.
I had a time like this in High School when I had the chance to play Marcellus Washburn in The Music Man. This was a dream role for me, and though it is not many young kids' dreams to be cast as the funny fat guy, to me, I had finally made it in life. I told everyone about the show, shared on social media, tried to get a pyramid scheme of friends to promote the show, and we even had interviews at the local radio station. I was so excited to be seen as Marcellus Washburn.
Opening night came, all the nerves, joy, fear, excitement, and tension of live theater was in the air. The lights came up, and as the show started, I felt as if I was finally fulfilling my calling. My big moment was at the beginning of act two, where I got to sing my own song wearing a bright pink suit that had been made out of a pair of curtains. It was entirely goofy, and I was so ready.
The song went off without a problem, and I ran off stage for my quick costume switch that was coming up. As I was changing, I quickly realized that I had ripped a hole in my pants down the seam, and the hole was there for the entire song. I was quite embarrassed. To this day, nobody has brought it up, but I am just sure that I scarred the whole audience that evening.
So why do I bring up one of the most embarrassing moments of my life? Well, the Gospel today is a little hard to swallow. The Disciples are asking for Jesus to increase their faith, but he can see that they are just in it for themselves. They want to show how strong their faith is and how good they are. I felt similar on that night so many years ago, trying to show how amazing I was. Jesus shuts that down so fast by reminding them that their faith can be as small as a mustard seed, and God will do incredible things.
He then goes on to explain that a servant who does as he is told is not amazing; he is not a rockstar; he is just doing that which is required of him. This again reminds me of that fateful night. Even if I did a fantastic job and remembered all my lines and didn't rip my pants, I would still just be doing what is required of an actor.
I think we can relate this to our lives as disciples, as well. We just had four retreats at our parish that were all about discovering our God-given gifts and applying them to build up the kingdom. It's easy to see those gifts and brag and try to make it all about us. But Jesus reminds us that as disciples, we should imitate him and as apostles, we should go out and share that imitation with the world. We could be the best evangelist, speaker, prayer warrior, mystic, or teacher that the world has ever seen, but at the end of the day, those things are just normal to being a disciple.
I think two things keep us from being saints. The first is that we aren't dead yet, and the second is that we need true humility. All of us can get better at being humble; I know I can. Humility is genuinely grasping our place in the world, and knowing that everything we have and every gift we have been given is thanks to our God. He holds us in existence; he gives us our gifts. If we use them well, then we should be humbled and realize that that is just what we should be doing. That is what it means to be a disciple.
Let's all pray for the grace of humility as well as courage and willingness to go out and be disciples to the world. From all of us here at Diocesan, God Bless!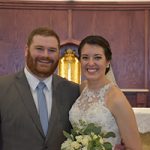 Tommy Shultz is a Solutions Evangelist for Diocesan. In that role, he is committed to coaching parishes and dioceses on authentic and effective Catholic communication. Tommy has a heart and a flair for inspiring people to live their faith every day. He has worked in various youth ministry, adult ministry, and diocesan roles. He has been a featured speaker at retreats and events across the country. His mission and drive have been especially inspired by St. John Paul II's teachings. Tommy is blessed to be able to learn from the numerous parishes he visits and pass that experience on in his presentations. Contact him at tshultz@diocesan.com.