– – –
Lectionary for Mass for Use in the Dioceses of the United States, second typical edition, Copyright © 2001, 1998, 1997, 1986, 1970 Confraternity of Christian Doctrine; Psalm refrain © 1968, 1981, 1997, International Committee on English in the Liturgy, Inc. All rights reserved. Neither this work nor any part of it may be reproduced, distributed, performed or displayed in any medium, including electronic or digital, without permission in writing from the copyright owner.
Why Download This App?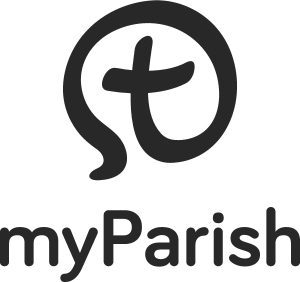 This is an App for Catholic Life Every Day. myParish is a first-of-its-kind app for iOS and Android devices to help build a stronger Catholic community and better engage the New Evangelization.
Stay connected with Assumption Parish throughout the week with notifications and updates of parish activities.
Enjoy many useful resources and features to complement your daily faith life, such as: Confession and prayer time reminders, daily Mass readings, quick access to parish contacts, the ability to submit prayer requests, receive MassMode(TM) reminders to silence your phone before Mass, access to prayers, homilies and much, much more!
It's Easy to Get!
On your smartphone simply follow these few steps:
Text APP to 88202 to download myParish app
Select our Parish after opening and you're done!
https://diocesan.com/shop/wp-content/uploads/2019/02/iStock-954782810.jpg
There was a lot of confusion in the New Testament about who exactly Jesus was. Yes, He was the son of Joseph, the carpenter, but there were a lot of other outside whispers that caused a lot of confusion. We see that clearly at the beginning of today's Gospel reading.
Jesus poses a question to His disciples. "Who do people say that I am?" Aka, "What have you heard about me?" Many responses followed: John the Baptist, Elijah, a prophet and possibly more. But the more important question is still to come.
Who do you say that I am? Here, Peter makes a BOLD confession of faith, quite the turnaround from the disciples' blindness and hard-heartedness in the previous chapter. He proclaims Jesus to be the Messiah, the anointed one or, in Greek, literally "Christ."
In Baptism, the priest takes chrism, makes the sign of the cross and anoints the new Catholic as priest, prophet, and king in imitation and in union with Christ. Jesus Himself is the fulfillment of all three Old Testament offices (priest, prophet, and king).
As the priest, Jesus is both the sacrifice and the one who makes the offering. As king, He sits on the throne of David and he is the King of Kings. And finally, as a prophet, Jesus is both the prophet and the message.
Then it got me thinking about the importance of a name. A title. An identity. What's in a name? (And no, we aren't talking about that famous scene from Romeo and Juliet.)
On a basic, human level, we have a first, middle and last name. At our Confirmation, we sometimes adopt another name, the name of a saint. Marriage also brings about a change of our last name.
I am Erin. I am also a daughter. A friend. A colleague. An assistant. A youth minister. You could have figured out these titles by reading my bio and, yet, I am so much more than this simple list of nouns. These words explain what I am but not who I am.
On a deeper level, I am loved and beloved. I am cherished. I am seen. I am wanted. I am a daughter of the One True King. I am Catholic. But I am also bruised. Broken. Weak. A sinner.
Identity is a lifelong struggle but my bruises and brokenness and weaknesses DON'T define me. It's all a part of the Catholic life, how my Father looks upon His daughter with such tender love and affection.
But, Lord, who do I say that You are? I can proclaim that you are Savior, Messiah, and Redeemer as long as I have breath but if my actions don't match my words, they may as well be useless.
May we be unafraid to answer Jesus's question of "Who do you say that I am" every day of our lives. May we be truthful in our thoughts, words, and actions in proclaiming Christ's true identity and our identity in Him.
Erin is a Parma Heights, Ohio, native and a 2016 graduate of Franciscan University of Steubenville. She uses her communication arts degree in a couple of different ways: first, as an Athletic Communications Assistant at Baldwin Wallace University and, secondly, as a youth minister at her home parish of Holy Family Church. Although both of her jobs are on complete opposite spectrums, she truly enjoys being able to span the realm of communications. You can follow her on multiple Twitter accounts – @erinmadden2016 (personal), @bwathletics (work) and @HFVision (youth ministry).