– – –
Lectionary for Mass for Use in the Dioceses of the United States, second typical edition, Copyright © 2001, 1998, 1997, 1986, 1970 Confraternity of Christian Doctrine; Psalm refrain © 1968, 1981, 1997, International Committee on English in the Liturgy, Inc. All rights reserved. Neither this work nor any part of it may be reproduced, distributed, performed or displayed in any medium, including electronic or digital, without permission in writing from the copyright owner.
Why Download This App?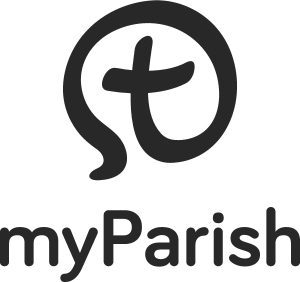 This is an App for Catholic Life Every Day. myParish is a first-of-its-kind app for iOS and Android devices to help build a stronger Catholic community and better engage the New Evangelization.
Stay connected with Assumption Parish throughout the week with notifications and updates of parish activities.
Enjoy many useful resources and features to complement your daily faith life, such as: Confession and prayer time reminders, daily Mass readings, quick access to parish contacts, the ability to submit prayer requests, receive MassMode(TM) reminders to silence your phone before Mass, access to prayers, homilies and much, much more!
It's Easy to Get!
On your smartphone simply follow these few steps:
Text APP to 88202 to download myParish app
Select our Parish after opening and you're done!
https://diocesan.com/shop/wp-content/uploads/2018/08/iStock-933136600.jpg
Several years ago, I had the privilege being the Director of Family Life in a Diocese down south. The role primarily entailed helping engaged couples prepare for marriage and screening married couples who were experiencing infertility and wished to adopt a child. The fact of the matter was I had never been married myself, nor had I been a parent. I had observed my parents' marriage and how they raised us, as well as my siblings, but any amount of expertise I had on the subject did not come from personal experience. I had yet to find the love of my life and start my family. I learned about communication, finances, natural family planning, and character differences right along with the couples. As I studied to give talks, I gained valuable knowledge and a deeper understanding of the seriousness of this commitment and this covenant with God and another.
Jesus speaks of this seriousness with the Pharisees in today's Gospel: "a man shall leave his father and mother and be joined to his wife, and the two shall become one flesh. So they are no longer two, but one flesh. Therefore, what God has joined together, man must not separate." What a profound and powerful thing for two people of opposite genders, differing psyches, varying ideas and fluctuating hormones to be joined as one! Married couples are called to be of one mind and one body, to be a united team in family life, each standing faithfully by the other.
Because of the profound beauty and joy this sacrament brings, to willfully renounce it is a great sacrifice indeed. Those who follow the call to the priesthood, religious life or celibate singlehood are not only giving up sexual pleasure, but also the security and comfort of steady companionship and the gift of children. Yet they in turn are a great gift to us, the backbone of the Church, so to speak, who uphold us with their prayers, sacrifices, good council and participation in the Mass.
So these readings are a great reminder to me of both the sanctity of my own marriage and the gift of vocations, as well as a reminder to keep both married couples and priests and religious in prayer, that we may all faithfully follow our call in life so as to reach our heavenly goal.
Tami Urcia is wife and mother to her small army of boys. She works full time at Diocesan and is a freelance translator and blogger (BlessedIsshe.net and CatholicMom.com) She loves tackling home projects, keeping tabs on the family finances, and finding unique ways to love. Tami spent early young adulthood as a missionary in Mexico, then worked and traveled extensively before finishing her Bachelor's Degree. Her favorite things to do are spending time outside with the kiddos, quiet conversation with the hubby, and an occasional break from real life by getting a pedicure or a haircut. You can find out more about her here.