Beloved:
I charge you before God, who gives life to all things,
and before Christ Jesus,
who gave testimony under Pontius Pilate
for the noble confession,
to keep the commandment without stain or reproach
until the appearance of our Lord Jesus Christ
that the blessed and only ruler
will make manifest at the proper time,
the King of kings and Lord of lords,
who alone has immortality, who dwells in unapproachable light,
and whom no human being has seen or can see.
To him be honor and eternal power. Amen.
R. (2) Come with joy into the presence of the Lord.
Sing joyfully to the LORD all you lands;
serve the LORD with gladness;
come before him with joyful song.
R. Come with joy into the presence of the Lord.
Know that the LORD is God;
he made us, his we are;
his people, the flock he tends.
R. Come with joy into the presence of the Lord.
Enter his gates with thanksgiving,
his courts with praise;
Give thanks to him; bless his name.
R. Come with joy into the presence of the Lord.
For he is good:
the LORD, whose kindness endures forever,
and his faithfulness, to all generations.
R. Come with joy into the presence of the Lord.
R. Alleluia, alleluia.
Blessed are they who have kept the word with a generous heart
and yield a harvest through perseverance.
R. Alleluia, alleluia.
When a large crowd gathered, with people from one town after another
journeying to Jesus, he spoke in a parable.
"A sower went out to sow his seed.
And as he sowed, some seed fell on the path and was trampled,
and the birds of the sky ate it up.
Some seed fell on rocky ground, and when it grew,
it withered for lack of moisture.
Some seed fell among thorns,
and the thorns grew with it and choked it.
And some seed fell on good soil, and when it grew,
it produced fruit a hundredfold."
After saying this, he called out,
"Whoever has ears to hear ought to hear."
Then his disciples asked him
what the meaning of this parable might be.
He answered,
"Knowledge of the mysteries of the Kingdom of God
has been granted to you;
but to the rest, they are made known through parables
so that they may look but not see, and hear but not understand.
"This is the meaning of the parable.
The seed is the word of God.
Those on the path are the ones who have heard,
but the Devil comes and takes away the word from their hearts
that they may not believe and be saved.
Those on rocky ground are the ones who, when they hear,
receive the word with joy, but they have no root;
they believe only for a time and fall away in time of temptation.
As for the seed that fell among thorns,
they are the ones who have heard, but as they go along,
they are choked by the anxieties and riches and pleasures of life,
and they fail to produce mature fruit.
But as for the seed that fell on rich soil,
they are the ones who, when they have heard the word,
embrace it with a generous and good heart,
and bear fruit through perseverance."
– – –
Lectionary for Mass for Use in the Dioceses of the United States, second typical edition, Copyright © 2001, 1998, 1997, 1986, 1970 Confraternity of Christian Doctrine; Psalm refrain © 1968, 1981, 1997, International Committee on English in the Liturgy, Inc. All rights reserved. Neither this work nor any part of it may be reproduced, distributed, performed or displayed in any medium, including electronic or digital, without permission in writing from the copyright owner.
Why Download This App?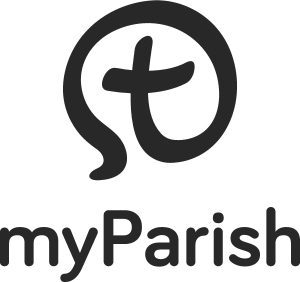 This is an App for Catholic Life Every Day. myParish is a first-of-its-kind app for iOS and Android devices to help build a stronger Catholic community and better engage the New Evangelization.
Stay connected with Assumption Parish throughout the week with notifications and updates of parish activities.
Enjoy many useful resources and features to complement your daily faith life, such as: Confession and prayer time reminders, daily Mass readings, quick access to parish contacts, the ability to submit prayer requests, receive MassMode(TM) reminders to silence your phone before Mass, access to prayers, homilies and much, much more!
It's Easy to Get!
On your smartphone simply follow these few steps:
Text APP to 88202 to download myParish app
Select our Parish after opening and you're done!
https://diocesan.com/shop/wp-content/uploads/2023/05/cristina-gottardi-iEGXkSXRXN4-unsplash-1024x577.jpg
The parable of the landowner and the laborers hired to work in his vineyard is, on one level, about abundance. The landowner had a large enough vineyard that he needed to hire laborers repeatedly throughout the day to get the work done. As evening approached and the men lined up for their pay, the landowner paid all of them a denarius each. A "denarius" was a silver Roman coin used as payment for a full day's wage. The owner of the vineyard didn't need to scrimp and save. "Are you envious because I am generous?" he asked those who complained that all had been treated with equal generosity.
The landowner's actions depict the endlessly loving heart of the Father that poured itself out onto his undeserving creation with the incarnation of his Son, the Word-made-flesh, God-with us. Jesus Christ became our brother, our Savior, our Friend, the Lamb of God, our Eucharistic Lord, generosity without limits. As he one day multiplied the loaves and the fish for a crowd of 5000, Jesus abundantly multiplies the gift of his presence to us in the Eucharist all over the world until the end of history. Generous abundance is a hallmark of the Kingdom. Jesus said: "I came so that they might have life and have it more abundantly" (Jn 10:10).
Against the backdrop of this image of extravagant magnanimity the parable paints the stinginess and selfish demands of the workers of the first hour. They assumed that they would get more than what had been agreed upon because the landowner was doling out a full day's wage to those who had come at the last hour and who had clearly done far less work. As these tired laborers watched I can imagine them muttering among themselves that these latecomers were absolutely unworthy to be treated the same as they. The unexpected reversal of the parable is this: no matter how much or little we work, we are all equal recipients of God's generous abundance, of the gifts of his forgiveness, holiness, mercy, salvation, eternal life.
How many times have I thought that I deserved more than the others because I had given more of my time, energy, and love than they. I have fallen into the trap that the others deserved less because of how little they worked or how selfish they had been. This parable frees us from thinking we need to win God's endless love. This love is abundant and freely given to us all according to God's own generous determination. Let us not be upset that others receive what we have been given, but rejoice that others have been gifted, included, loved, and blessed, for we all receive more than we could ever deserve. 
Jesus, you surprise me by your love for me and your love for others who I sometimes feel don't deserve that love. I am amazed at how you keep me in existence through your bounteous mercies, even when my love is so small and stingy compared to yours. Take my heart, O Lord, and make it just like yours. Amen.
---
La parábola del propietario y los trabajadores contratados para trabajar en su viña es, en un nivel, sobre la abundancia. El propietario tenía una viña lo suficientemente grande que necesitaba contratar trabajadores repetidamente durante el día para hacer el trabajo. Cuando se acercaba la noche y los hombres hacían fila para recibir su paga, el propietario les pagó a todos un denario a cada uno. Un "denario" era una moneda romana de plata que se usaba como pago del salario de un día completo. El dueño de la viña no necesitaba escatimar y ahorrar. "¿Tienes envidia porque soy generoso?" preguntó a los que se quejaban de que todos habían sido tratados con igual generosidad.
Las acciones del propietario representan el corazón infinitamente amoroso del Padre que se derramó sobre su creación indigna con la encarnación de su Hijo, la Palabra hecha carne, Dios con nosotros. Jesucristo se hizo nuestro hermano, nuestro Salvador, nuestro Amigo, el Cordero de Dios, nuestro Señor Eucarístico, la generosidad sin límites. Así como un día multiplicó los panes y los peces para una multitud de 5000, Jesús multiplica abundantemente el don de su presencia a nosotros en la Eucaristía en todo el mundo hasta el final de la historia. La abundancia generosa es un sello distintivo del Reino. Jesús dijo: "He venido para que tengan vida y la tengan en abundancia" (Jn 10,10).
En el contexto de esta imagen de magnanimidad extravagante, la parábola pinta la tacañería y las exigencias egoístas de los trabajadores de primera hora. Tomaron por hecho que iban a recibir más de lo acordado porque el propietario estaba repartiendo el salario de un día completo a los que habían llegado a última hora y que claramente habían trabajado mucho menos. Mientras estos trabajadores cansados miraban, puedo imaginarlos murmurando entre ellos que estos recién llegados eran absolutamente indignos de ser tratados igual que ellos. La inversión inesperada de la parábola es esta: no importa lo mucho o lo poco que trabajemos, todos somos recipientes iguales de la abundancia generosa de Dios, de los dones de su perdón, santidad, misericordia, salvación, y vida eterna.
Cuántas veces he pensado que merecía más que los demás porque había dado más de mi tiempo, energía y amor que ellos. He caído en la trampa de que los demás merecían menos por lo poco que trabajaban o por lo egoístas que habían sido. Esta parábola nos libera de pensar que necesitamos ganar el amor infinito de Dios. Este amor es abundante y se nos da gratuitamente a todos según la generosa determinación de Dios. No nos molestemos porque otros reciban lo que se nos ha dado, sino regocijémonos de que otros hayan sido dotados, incluidos, amados y bendecidos, porque la realidad es que todos recibimos más de lo que merecer.
Jesús, me sorprendes por tu amor por mí y tu amor por otros que a veces siento que no merecen. Estoy asombrada de cómo me mantienes viva a través de tus generosas misericordias, incluso cuando mi amor es tan pequeño e egoísta en comparasión con lo suyo. Toma mi corazón, Señor, y hazlo semejante a lo tuyo. Amén.
Feature Image Credit: Cristina Gottardi, unsplash.com/photos/iEGXkSXRXN4