– – –
Lectionary for Mass for Use in the Dioceses of the United States, second typical edition, Copyright © 2001, 1998, 1997, 1986, 1970 Confraternity of Christian Doctrine; Psalm refrain © 1968, 1981, 1997, International Committee on English in the Liturgy, Inc. All rights reserved. Neither this work nor any part of it may be reproduced, distributed, performed or displayed in any medium, including electronic or digital, without permission in writing from the copyright owner.
Why Download This App?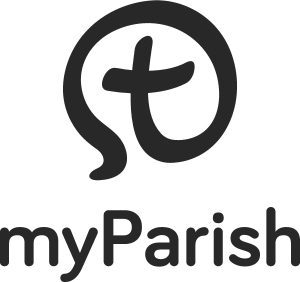 This is an App for Catholic Life Every Day. myParish is a first-of-its-kind app for iOS and Android devices to help build a stronger Catholic community and better engage the New Evangelization.
Stay connected with Assumption Parish throughout the week with notifications and updates of parish activities.
Enjoy many useful resources and features to complement your daily faith life, such as: Confession and prayer time reminders, daily Mass readings, quick access to parish contacts, the ability to submit prayer requests, receive MassMode(TM) reminders to silence your phone before Mass, access to prayers, homilies and much, much more!
It's Easy to Get!
On your smartphone simply follow these few steps:
Text APP to 88202 to download myParish app
Select our Parish after opening and you're done!
https://diocesan.com/shop/wp-content/uploads/2019/06/iStock-960604760.jpg
I'll be the first to tell you: I had no idea that today's feast day existed until recently. Hold off for a minute before you Google the answer.
A few days ago, I was sitting at my desk writing feast days and solemnities into my summer calendar (because feast days = great social media content #youthministrylife) and I saw today's date in white on the USCCB website. So I started thinking …
What in the world is celebrated on June 24? Assumption? Nope, that's in August. Ascension? That was earlier in the month.
Today is the Solemnity of the Nativity of Saint John the Baptist. A solemnity. Wow. What was I missing?
Think about what we celebrate on Christmas – the Nativity of the Lord. John the Baptist is in elite company when it comes to the liturgical calendar.
There is so much beauty in today's Gospel reading. Picture for just a moment being in Elizabeth's shoes as she awaits the birth of her child. Any parent can testify to the joyful anticipation in that stage of life and that feeling had to have been magnified one hundred fold for Elizabeth. She had hoped and prayed for a child for many years and did not conceive until she was barren. Knowing her age, there also might have been a quiet sense of fear, of not wanting anything to happen to her little one before the end of her pregnancy.
Once John was born, it was an event to be celebrated as neighbors gathered together and rejoiced. The Lord had shown such kindness and mercy toward Elizabeth which was so evident, how could you not give thanks?
Eight days later, many of those same people, I would imagine, came together to circumcise the child and give him a name, presumably that of Zechariah. Yet Elizabeth declared that the boy would be named John, which confused the crowd. They then turned to Zechariah himself, assuming that he would overrule his wife and follow the tradition of keeping the child's name in the family. Unable to speak for himself, Zechariah stood by his wife and the word of the Lord by declaring the child's name to be John. At once, his tongue unraveled and he was able to speak again.
Joy. Longing. Anticipation. Listening and following the Lord. Simple yet necessary reminders from this Gospel and today's solemnity. Take them to heart with you today and for the days to come.
Erin is a Cleveland native and graduate of the Franciscan University of Steubenville. Following graduation, she began volunteering in youth ministry at her home parish of Holy Family Church. Her first "big girl" job was in collegiate sports information where, after a busy two years in the profession on top of serving the youth, she took a leap of faith and followed the Lord's call to full-time youth ministry at St. Peter Church. She still hopes to use her communication arts degree as a freelance writer and statistician, though. You can catch her on the Clarence & Peter Podcast on YouTube as well as follow her on Twitter @erinmadden2016.