– – –
Lectionary for Mass for Use in the Dioceses of the United States, second typical edition, Copyright © 2001, 1998, 1997, 1986, 1970 Confraternity of Christian Doctrine; Psalm refrain © 1968, 1981, 1997, International Committee on English in the Liturgy, Inc. All rights reserved. Neither this work nor any part of it may be reproduced, distributed, performed or displayed in any medium, including electronic or digital, without permission in writing from the copyright owner.
Why Download This App?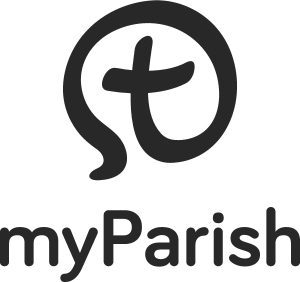 This is an App for Catholic Life Every Day. myParish is a first-of-its-kind app for iOS and Android devices to help build a stronger Catholic community and better engage the New Evangelization.
Stay connected with Assumption Parish throughout the week with notifications and updates of parish activities.
Enjoy many useful resources and features to complement your daily faith life, such as: Confession and prayer time reminders, daily Mass readings, quick access to parish contacts, the ability to submit prayer requests, receive MassMode(TM) reminders to silence your phone before Mass, access to prayers, homilies and much, much more!
It's Easy to Get!
On your smartphone simply follow these few steps:
Text APP to 88202 to download myParish app
Select our Parish after opening and you're done!
https://diocesan.com/shop/wp-content/uploads/2019/04/iStock-966353644.jpg
In today's Scripture readings, we are reminded of the fact that Jesus Christ is alive and working. Our First Reading in the Acts of the Apostles speaks of the Spirit of Christ working through His disciples. Peter and John did not heal the man who was crippled and begging at the temple, but it was through Jesus that this man experienced healing. It was an opportunity of prayer and calling upon God's name to take care of him.
The Gospel story is the beautiful story of the Road to Emmaus. Two disciples of Jesus were traveling to Emmaus conversing about all that had happened in the past few days. Jesus, unrecognized, joined their conversation and walked with them. They invited him to stay the night with them, instead of continuing His journey through the night. They offered their hospitality through their presence and sharing a meal. It wasn't until Jesus prayed the blessing and broke bread that they were awakened to the realization that he was no stranger. Their eyes now recognized that here before them was their Lord and God, Jesus Christ, risen from the dead.
These two Scripture readings are tied together by the Responsorial Psalm, "Rejoice, O hearts that seek the Lord".
Peter and John were seeking the Lord in their encounter with the crippled man. They were not seeking their own glory, but in a moment of need, they called upon the Lord's power. The miracle of healing was a miracle of seeking the Lord and they could not help but rejoice in amazement and praise. The two disciples on the journey to Emmaus were seeking the Lord. Whether this was intentional or not, they loved their neighbor as themselves. This is what it means to be a disciple. It calls us to love the stranger next to us and to journey with them. Through their openness to conversation and hospitality, we can see them seeking Christ in each person.
Both of these stories call me out in God's call to us this Easter season. In the First Reading, I have to pause and ask myself how many homeless people have I not prayed with? Instead of thinking I don't have anything to offer, I have everything to offer- the Spirit of God. Do you stop to speak to the people of God who are begging at the doors of the temple? Maybe they're not at the doors of a temple in our everyday lives. Maybe they're at the corner of the street, when you're driving off an exit of a highway or at the entrance of the subway. Do we stop like St. John and St. Peter to pray with them or ask them their intentions? In the Gospel Reading, I'm called out in the bad habit of not wanting to get to know the stranger next to me. I can easily keep to myself and not want to put the energy into talking to the stranger next to me. For those who ride public transportation, you know what I mean. Everyone keeps to themselves with their headphones in. This Scripture is calling me on to being more hospitable. Whether it's actually conversing in a genuine conversation with your uber driver, coworker, or check out lady at the grocery store… these are the opportunities to seek the Lord in the human beings all around us.
Let us rejoice in these moments, even if they may be uncomfortable or push us to get out of ourselves. Let us rejoice because when we are present to the encounter of the stranger next to us, we are intentionally seeking Him, our Lord who is living among us.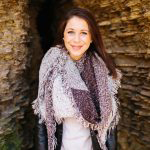 Briana is a Catholic youth minister at Our Lady of Mt. Carmel parish in Cleveland, OH. She is also a nanny and district manager at Arbonne. She received her Bachelor of Arts in Theology and Catechetics from the Franciscan University of Steubenville, OH and is excited to use these skills to bring her students closer to Christ and His Church. "My soul has been refined and I can raise my head like a flower after a storm." -St. Therese