Comfort, give comfort to my people,
says your God.
Speak tenderly to Jerusalem, and proclaim to her
that her service is at an end,
her guilt is expiated;
Indeed, she has received from the hand of the LORD
double for all her sins.
A voice cries out:
In the desert prepare the way of the LORD!
Make straight in the wasteland a highway for our God!
Every valley shall be filled in,
every mountain and hill shall be made low;
The rugged land shall be made a plain,
the rough country, a broad valley.
Then the glory of the LORD shall be revealed,
and all people shall see it together;
for the mouth of the LORD has spoken.
A voice says, "Cry out!"
I answer, "What shall I cry out?"
"All flesh is grass,
and all their glory like the flower of the field.
The grass withers, the flower wilts,
when the breath of the LORD blows upon it.
So then, the people is the grass.
Though the grass withers and the flower wilts,
the word of our God stands forever."
Go up onto a high mountain,
Zion, herald of glad tidings;
Cry out at the top of your voice,
Jerusalem, herald of good news!
Fear not to cry out
and say to the cities of Judah:
Here is your God!
Here comes with power
the Lord GOD,
who rules by his strong arm;
Here is his reward with him,
his recompense before him.
Like a shepherd he feeds his flock;
in his arms he gathers the lambs,
Carrying them in his bosom,
and leading the ewes with care.
R. (see Isaiah 40:10ab) The Lord our God comes with power.
Sing to the LORD a new song;
sing to the LORD, all you lands.
Sing to the LORD; bless his name;
announce his salvation, day after day.
R. The Lord our God comes with power.
Tell his glory among the nations;
among all peoples, his wondrous deeds.
Say among the nations: The LORD is king;
he governs the peoples with equity.
R. The Lord our God comes with power.
Let the heavens be glad and the earth rejoice;
let the sea and what fills it resound;
let the plains be joyful and all that is in them!
Then let all the trees of the forest rejoice.
R. The Lord our God comes with power.
They shall exult before the LORD, for he comes;
for he comes to rule the earth.
He shall rule the world with justice
and the peoples with his constancy.
R. The Lord our God comes with power.
Alleluia
R. Alleluia, alleluia.
The day of the Lord is near:
Behold, he comes to save us.
R. Alleluia, alleluia.
Jesus said to his disciples:
"What is your opinion?
If a man has a hundred sheep and one of them goes astray,
will he not leave the ninety-nine in the hills
and go in search of the stray?
And if he finds it, amen, I say to you, he rejoices more over it
than over the ninety-nine that did not stray.
In just the same way, it is not the will of your heavenly Father
that one of these little ones be lost."
– – –
Lectionary for Mass for Use in the Dioceses of the United States, second typical edition, Copyright © 2001, 1998, 1997, 1986, 1970 Confraternity of Christian Doctrine; Psalm refrain © 1968, 1981, 1997, International Committee on English in the Liturgy, Inc. All rights reserved. Neither this work nor any part of it may be reproduced, distributed, performed or displayed in any medium, including electronic or digital, without permission in writing from the copyright owner.
Why Download This App?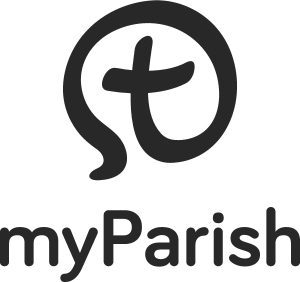 This is an App for Catholic Life Every Day. myParish is a first-of-its-kind app for iOS and Android devices to help build a stronger Catholic community and better engage the New Evangelization.
Stay connected with Assumption Parish throughout the week with notifications and updates of parish activities.
Enjoy many useful resources and features to complement your daily faith life, such as: Confession and prayer time reminders, daily Mass readings, quick access to parish contacts, the ability to submit prayer requests, receive MassMode(TM) reminders to silence your phone before Mass, access to prayers, homilies and much, much more!
It's Easy to Get!
On your smartphone simply follow these few steps:
Text APP to 88202 to download myParish app
Select our Parish after opening and you're done!
https://diocesan.com/shop/wp-content/uploads/2018/12/iStock-904008250.jpg
Isaiah's beautiful passage is full of meaning. After a long and dark exile in Babylon, God directs Isaiah to tell His people that it is almost over. God will be there to expiate their sins, bring them out of captivity and "give comfort." I love this reading. Throughout all of human history, there have been periods of great trial. We look for comfort and do not find it. We look for a way out and do not find it. We stumble our way through life, looking for a path forward, and do not find it.
Perhaps we are looking in the wrong places.
Advent is the beautiful season of anticipation of the Lord's coming. Have we not yet realized that this four-week season is our path out of darkness? If only we would open our eyes and see. See that the comfort we long for can be ours if we pay attention to God's call to meet his Son and to see our way forward.
There is so much, today that I hate about Advent. It has become the season of shopping and gross consumerism. Pay attention to the ads. "The Twelve Days shopping at (name of store here)." Or, the "Twelve Gifts of Christmas at (name of store here)." We are bombarded from even before Halloween. I have disagreements with my family and friends about the real "Twelve Days of Christmas"…which should be the Evening of Dec. 24th through Epiphany. This is the Christmas Season. Not October 15th – December 25th, and then it's all over. Trees are on the curbs; decoration disappear from the stores and our home, parties are suspended — I find this to be so sad, and personally, very troubling. Rush here, rush there; check off our list of items to be purchased; make everything equal so as not to offend anyone; outdoing each other in outdoor decorations and lights. Oh my! Where is Jesus in all of this? He is buried somewhere under the packages! And no, he will not appear to us on our doorstep in an Amazon package. Jesus must be welcomed into our hearts. Only we can make that happen.
Isaiah wants us to know that the darkness of this time of year is not lost on the date set for the celebration of the Incarnation. The long and dark days of winter are lit by the Light of Christ coming into the world. It should mean to us, if we pay attention, that our personal exiles can be ended by the comfort of the coming of Christ, here to lead us to safety. This season of anticipation also teaches us that Christ stays with us. His life from manger to grave to resurrection – or lives from birth to death to eternal glory.
If you haven't yet started, I encourage you to begin the journey to Christmas with a heart to knowing Jesus better, to welcome him into your homes and families with the attention he deserves. Christmas will be a much more beautiful celebration for you. God loves you. He sent his Son to light your way. He gives comfort.
"The day of the Lord is near: behold, he comes to save us."
God Bless.
Jeanne Penoyar, an Accounts Manager here at Diocesan, is currently a Lector at St. Anthony of Padua parish in Grand Rapids, MI. While at St. Thomas the Apostle, Grand Rapids, Jeanne was a Lector, Cantor, Coordinator of Special Liturgies, Coordinator of lectors and, at one time, chair of the Liturgy Commission. In a past life, secretary/bookkeeper at the Basilica of St. Adalbert where she ran the RCIA program for the Steepletown parishes. And she loves to write! When relaxing, she likes reading and word puzzles. You can contact her at jpenoyar@diocesan.com.