This probably isn't the sort of Psalm we expected to hear: "It is I who deal death and give life." It is not often that our readings cause us to reflect on the vengeance of God, but it's an important part of our Faith, and one that deserves reflection.
We might be afraid to think about this topic, and for good reason: "It is a fearful thing to fall into the hands of the living God" (Heb. 10:31). God has given us all that we are and have, and He can take it away if He sees fit.
Of course, we have no reason to believe that God will exercise His wrath on us at each and every moment. But why does He allow His people to endure such hardship, often for decades on end? Why does He often give them peace by destroying other nations? Is God capricious? Does He enjoy suffering and destruction?
We can begin to understand God better by remembering some simple principles. First of all, He is the Master of life and death, as He confers existence, given as a free gift, on all creation. As the metaphysical source of all life, God has total control over the lives of His creatures. He does not exercise this control in a despotic way, taking over our wills. He lets us make our own decisions, knowing the consequences of every action of every creature throughout all time, before it occurs. He has legitimate authority to exercise His power over life and death if and when He wills, and He freely chooses to let us experience the consequences of our sins, many of which lead to pain, abuse, death, and destruction.
Secondly, we must remember that we deserve eternal death. By our sins, most clearly by Original Sin, we have deserved Hell and its torments, preferring the creature to the Creator, preferring to rule creation alone rather than to submit to and share in God's benevolent rule. We constantly choose things we know to be contrary to God's will, forfeiting our heavenly birthright. As God is infinite, our offenses against Him take on all the more weight.
Thirdly, we know that God offers salvation to all who can accept it. He made this clear by His Incarnation and His sacrifice on Calvary, re-presented and available to us in the Mass. Those willing to follow Him can reach heaven by sharing in His own merits. Because of this, our realization that we deserve death is not a reason for self-hatred, but an occasion for wonder at God's mercy.
We can see that God allows His creation to act in ways which lead to either glory or damnation. He knows full well which actions lead to which, and He allows us to receive what we ultimately choose for ourselves. Along the way, He may intervene directly, as we see in our readings. Perhaps the nations He smites are deep in mortal sin, and will never repent, even if given the opportunity. Perhaps they would choose Hell if left a little longer on earth, but are not yet beyond hope. Perhaps His suffering people need purification and chastisement, or perhaps they are being rewarded for their devotion by greater spiritual trials and triumphs.
Although we might not be able to understand each isolated instance, we can be assured that God is in control and does everything for our good. The Cross showed us that God has a plan for all suffering and destruction, to redeem and sanctify it; every apparent tragedy is meant for good. It is for us to trust in and glorify the Lord, even when He exercises wrath.
---
Puede ser que el Salmo de hoy no sea lo que esperábamos escuchar: "Yo soy el que traigo la muerte y doy la vida". No es frecuente que nuestras lecturas nos hagan reflexionar sobre la venganza de Dios, pero es una parte importante de nuestra Fe, y merece reflexión.
Podríamos tener miedo pensar en este tema, y ​​por buena razón: "Horrenda cosa es caer en manos del Dios vivo" (Heb. 10:31). Dios nos ha dado todo lo que somos y tenemos, y puede quitárnoslo si lo considera conveniente.
Por supuesto, no tenemos razón para creer que Dios ejercerá Su ira sobre nosotros en cada momento. Pero, ¿por qué permite que Su pueblo soporte tales dificultades, a veces durante décadas? ¿Por qué con frecuencia les da paz a ellos destruyendo a otras naciones? ¿Dios es caprichoso? ¿Disfruta del sufrimiento y la destrucción?
Podemos comenzar a comprender mejor a Dios si recordamos algunos principios simples. En primer lugar, Él es el Señor de la vida y de la muerte, ya que confiere la existencia, dada gratuitamente, a toda la creación. Como fuente metafísica de toda vida, Dios tiene control total sobre la vida de Sus criaturas. No ejerce este control despóticamente, apoderándose de nuestras voluntades. Él nos permite tomar nuestras propias decisiones, y conoce las consecuencias de cada acción de cada criatura a lo largo de todo el tiempo, antes de que ocurra. Él tiene autoridad legítima para ejercer Su poder sobre la vida y la muerte si Él lo desea y cuando Él lo desea, y elige libremente dejarnos experimentar las consecuencias de nuestros pecados, muchos de los cuales conducen al dolor, el abuso, la muerte y la destrucción.
En segundo lugar, debemos recordar que a causa de nuestros pecados, más claramente por el Pecado Original, merecemos la muerte eterna, el Infierno y sus tormentos, porque prefirimos la criatura al Creador, prefirimos gobernar sola la creación antes que someternos y compartir el gobierno benevolente de Dios. Constantemente elegimos cosas que sabemos que son contrarias a la voluntad de Dios, perdiendo nuestro derecho celestial de nacimiento. Como Dios es infinito, nuestras ofensas contra Él cobran aún más peso.
En tercer lugar, sabemos que Dios ofrece la salvación a todos los que pueden aceptarla. Lo dejó claro con Su Encarnación y Su sacrificio en el Calvario, representado y disponible para nosotros en la Misa. Quienes estén dispuestos a seguirlo pueden llegar al cielo compartiendo Sus propios méritos. Por eso, el hecho de que nos demos cuenta de que merecemos la muerte no es un motivo para odiarnos a nosotros mismos, sino una ocasión para maravillarnos ante la misericordia de Dios.
Podemos ver que Dios permite que Su creación actúe de maneras que conducen a la gloria o a la condenación. Él sabe muy bien cuáles acciones conducen a que cosa y nos permite recibir lo que finalmente elegimos para nosotros. En el camino, Él puede intervenir directamente, como vemos en nuestras lecturas. Quizás las naciones a las que Él hiere están profundamente en pecado mortal, y nunca se arrepentirán, incluso si se les da la oportunidad. Tal vez elegirían el Infierno si se les dejara un poco más en la tierra, pero aún no están más allá de la esperanza. Tal vez Su pueblo sufriente necesite purificación y castigo, o tal vez estén siendo recompensados ​​por su devoción con mayores pruebas y triunfos espirituales.
Aunque es posible que no podamos entender cada caso aislado, podemos estar seguros de que Dios tiene el control y hace todo para nuestro bien. La Cruz nos mostró que Dios tiene un plan para todo sufrimiento y destrucción, para redimirlo y santificarlo; toda tragedia aparente es para bien. Nos corresponde a nosotros confiar en el Señor y glorificarlo, incluso cuando ejerce su ira.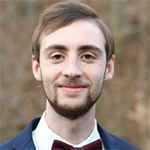 David Dashiell is a freelance author and editor in Nashville, Tennessee. He has a master's degree in theology from Franciscan University, and is the editor of the anthology Ever Ancient, Ever New: Why Younger Generations Are Embracing Traditional Catholicism.
Feature Image Credit: Titi Maciel Pérez, www.cathopic.com/photo/26633-prerando-cenizas