Today's readings offer us something that we in this current age of television, movies and mystery novels are pretty familiar with — the flashback. In the First Reading, Sirach flashes back to the glory of King David hundreds of years before the writer of Sirach picked up his pen. In the Gospel of Mark, King Herod flashes back to his own killing of John the Baptist as he tries to figure out who this Jesus is that he is hearing about. Two kings — David and Herod — two flashbacks, at least two very interesting lessons for us today.
Not that many days ago, our daily readings told us about David's big sins, the taking of Uriah's wife and the sending of Uriah to die in battle, and the prophet Nathan confronting him with the truth. Adultery and murder, of course, are Ten Commandment-level bad, yet Sirach hails him as Israel's greatest, "like the choice fat of the sacred offerings." Numerous great things are attributed to David, things previously chronicled in the books of Samuel. Perhaps the most important for our purposes is that "With his every deed he offered thanks to God Most High, in words of praise" and "With his whole being he loved his Maker and daily had his praises sung." Sirach admits David was not perfect, because "The Lord forgave him his sins." 
Sirach reminds us that kings can be just like the rest of us, sinful and in need of forgiveness. And David reminds us of what we need to do: to love God with our whole being, to thank and praise Him always, to repent of our sins and turn to God's mercy.
And then there's Herod. Mark reminds us that kings can be just like the rest of us, refusing to see the wrongs we have done, committed to our own pride instead of the will of God. Herod had John arrested because he didn't like the truth John told him; he killed John to impress others. And when he heard of Jesus, he couldn't comprehend that there would be one ever greater, one whom John wasn't fit to untie His sandal straps. Instead of trying to hear the Lord's message, he dismissed it as some sort of supernatural hocus-pocus.
Sirach's flashback shows us that God can forgive our sins and exalt us when we repent and love, serve and praise Him. Mark's flashback shows us that it is up to us to want God's forgiveness and love. If we only focus on ourselves and reject our Lord's most loving gift, we waste that most precious love of our own accord. 
Today's Responsorial Psalm wraps it all up very nicely. The psalmist tells us "God's way is unerring" and "He is a shield to all who take refuge in Him." Once again, it comes down to this: God, who doesn't need us in the slightest, wants a relationship with us. He wants to be our God if we will be his people. And I know God knows it's hard for us to overcome ourselves, but His love and grace are freely given to all who sincerely call on His name. He is more than willing to transform us commoners into kings after His own heart.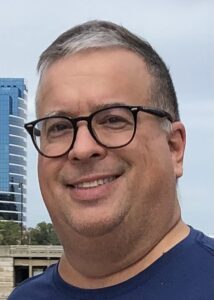 Mike Karpus is a regular guy. He grew up in Michigan's Upper Peninsula, graduated from Michigan State University and works as an editor. He is married to a Catholic school principal, raised two daughters who became Catholic school teachers at points in their careers, and now relishes his two grandchildren, including the 3-year-old who teaches him what the colors of Father's chasubles mean. He has served on a Catholic School board, a pastoral council and a parish stewardship committee. He currently is a lector at Mass, a Knight of Columbus, Adult Faith Formation Committee member and a board member of the local Habitat for Humanity organization. But mostly he's a regular guy.
Feature Image Credit: https://images.unsplash.com/photo-1578925518470-4def7a0f08bb?ixlib=rb-1.2.1&ixid=MnwxMjA3fDB8MHxwaG90by1wYWdlfHx8fGVufDB8fHx8&auto=format&fit=crop&w=1471&q=80