Miracles and power. You know, those things that Jesus had two thousand years ago when he was present with us and then was zapped up into heaven and took his power with him. Wait, is that really the story?
I hear from so many people that they don't see God working, that evil seems to be dominant, and that they don't believe in miracles. But then I am reminded of this past weekend I had with 300 teens all praising and adoring God in the Blessed Sacrament for over 2 hours.
There were people laughing from pure joy; people silent with contemplation of the goodness of God, people who passed out as Jesus approached, and they rested in peace. People who were crying out words of praise.
It seems to me that there still is power; what is lacking is faith. I encouraged the teens this past weekend that it can be hard to believe in the true presence of Jesus in the Eucharist because what we see is still bread. So I encouraged them to ask God for help. And not help on an intellectual level where they no longer see bread at all, but on a relationship level. Ask God to talk to you, speak to you, move in you, and then the intellect will follow.
I encourage the same with all of us today. Jesus is waiting in every tabernacle in every Church across the world. When was the last time we stopped in and prayed for and expected a miracle? It's not too late. God Bless!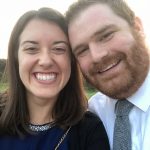 Tommy Shultz is Director of Marketing for Ablaze ministries as well as Director of Evangelization for the North Allegan Catholic Collaborative. In these roles he is committed to bringing all those he meets into a deeper relationship with Christ. Tommy has a heart and a flair for inspiring people to live their faith every day. He has worked in various youth ministry, adult ministry, and diocesan roles. He has been a featured speaker at retreats and events across the country. His mission and drive have been especially inspired by St. John Paul II's teachings. Tommy is blessed to be able to learn from the numerous parishes he visits and pass that experience on in his presentations. Contact him at tshultz@diocesan.com.