"From Mary we learn to surrender to God's will in all things. From Mary we learn to trust when all hope is gone." – St. John Paul II
Today we celebrate one of the great saints of our modern times, Pope St. John Paul II. JPII is one of my all time favorite saints for many reasons. First of all, my husband has a great love for him and his teachings on Theology of the Body – this was the first time I was truly exposed to the great writings of this saint. Another reason I love JPII is because he had such a great love for all the people he encountered, traveling on 104 trips across the world at a total of 725,000 miles of travel (this is the most of any previous popes combined!). This humble man from Poland truly desired to unite the Church throughout the world, and his devotion to understanding those individuals from different backgrounds and cultures shows his desire to love everyone he met.
This saint faced tremendous hardship in his life – loss of his mother and brother at a young age, entering the underground seminary during World War II and risking his life to protect individuals that were persecuted during the Nazi occupation, battling communism and ultimately tearing down the Berlin Wall, and facing an attempted assassination on his own life. While many of these happenings may seem extreme in comparison with moments of our own lives today we can learn a great deal from all that JPII went through on earth. He carried great crosses, but he is famously quoted as living by a specific motto: Totus Tuus (totally yours). He gave his life to Christ through consecration to Our Lady.
This past month I have been praying to grow closer to Our Lady. Jesus gave her to us, and He desires that we grow closer to Our Mother. When life gets tough and it all seems to much say one Hail Mary. It can be hard to start getting to know Mary, but even one Hail Mary will start a relationship with her. Even reading through the mysteries of the rosary can be a great start. If you haven't done a consecration to Mary yet, prayerfully consider doing so. Maximilian Kolbe is another polish saint that had a great devotion to Mary. He at one point wrote that Mary is a great advocate as she can take anything we offer to God, no matter how imperfect, and she can make it ready to be received by God. She is a wonderful source of comfort and love, and she has the perfect motherly love for each and every one of us.
I challenge you to start your relationship with Mary today, if you haven't yet, and have a conversation with her. Ask for her intercession and ask Christ to help you to get to know her better, and in turn ask Mary to help you to love Jesus more. As you grow in love of Our Lady, as this is inevitable, don't be afraid. As St. Maximilian Kolbe famously says, "Never be afraid of loving the Blessed Virgin too much. You can never love her more than Jesus did." Follow the life example of great love and trust that JPII had in Mary, and do not be afraid to completely give your life over to her and ultimately draw closer to Christ.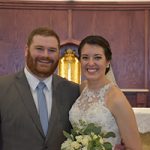 Nathalie Shultz is a joyful convert to the Catholic faith and a competitive swimmer with Obsessive Compulsive Disorder (OCD). She loves to share her passion for Catholicism with others, including her conversion story and how God continues to work miracles in her life through her OCD. She is the Director of Religious Education for the North Allegan Catholic Collaborative of parishes. Nathalie is married to her best friend, Tommy Shultz. Her favorite saints include St. Peter the Apostle, St. Teresa of Calcutta, and St. John Paul II. She is also a huge fan of C.S. Lewis. If you have any questions for Nathalie, or just want her to pray for you, you can email her at rodzinkaministry@gmail.com.